Presenting Innity's Top Creatives in January! [2018]
Having an interesting campaign alone is not enough without the integration of effective ad formats if you are looking to engage more audience and achieve better results for your campaign. For this month, we have U Mobile, KFC, and to show you some engaging and interactive campaigns utilising Innity's creative ad formats such as Billboard, Responsive Billboard, and Mobile Engage to create a greater impact.
Ready to explore these creative campaigns on our mobile ad formats? Simply click on the links below to view the demo!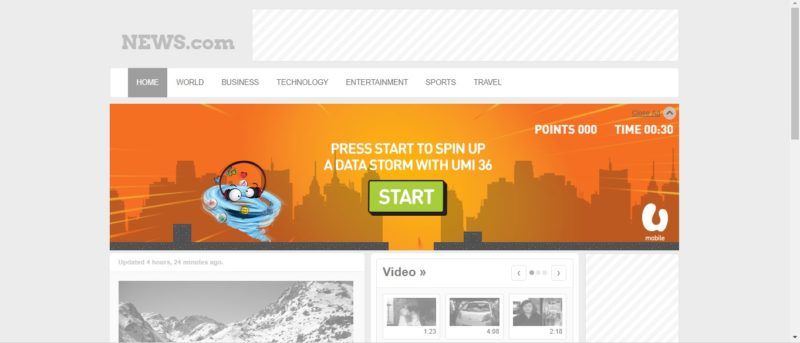 Advertiser: U Mobile Sdn Bhd
Product: Innity Billboard
To promote U Mobile's new mobile plan, the UMI 36, U Mobile has utilised Innity's billboard ad unit to run a simple game campaign. The ad managed to capture audience's first attention by being displayed at the top of the site, large and visibly enough making it impossible to be missed by eyesight. By having creative and interactive content as part of the ad, we managed to successfully achieved our goal which is to encourage audience to engage with the ad. Time for some fun game? Click on the product link to join the fun!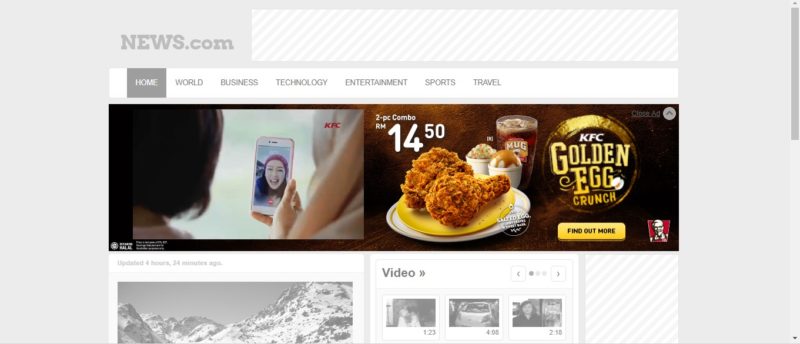 Advertiser: KFC_QSR Stores Sdn Bhd
Product: Innity Responsive Billboard
KFC ran a campaign using one of the most impactful Innity's ad units to promote and raise awareness on its recent new product – The Golden Egg Crunch. It is basically salted egg fried chicken, sprinkled with chili flakes, curry and basil leaves.  The ad was served along with a 30-seconds promotional video of the product. With Innity's Responsive Billboard, the ad managed to garner a wider pool of audience by targeting users of different devices such as desktop, tablet and mobile through a single ad unit with rich and uniform information. Click on the product link using your tablet, desktop, and mobile phone to explore this ad format!
Advertiser:PepsiCo
Product: Innity Mobile Engage
PepsiCo had recently run a doodle contest that allows audience to win a paid trip for two to any museum in the world by just showcasing their imagination and art skills. This contest used Innity's Mobile Engage ad unit where audience were prompted to swipe up the ad that expands into a ready-made "canvas" for doodling and colouring. Once users have finished their art, they would then be encouraged to join the contest using their doodle masterpiece. Sounds interesting, right? Click the product link and start doodling!
---
Curious to know more about our ad formats? Feel free to contact us!