Innity PH shares insights on the state of brand loyalty in today's new generation
MAKATI– Innity Philippines shared their knowledge and insights about brand marketing, specifically brand loyalty and consumer behavior at the 6th Content 360 marketing conference last April 26, 2019 at Dusit Thani Hotel.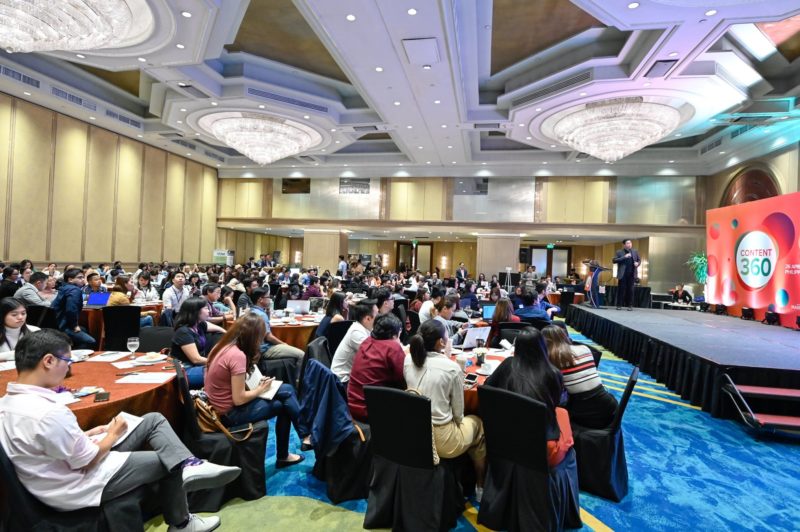 Image is sourced from Learning Curve's Facebook page (https://www.facebook.com/iluvlearning/photos/a.10156966041317597/10156966042952597/)
The age of disloyalty is upon us and has been upon us since the Internet started to disrupt every part of our daily lives. We have to remember that the majority of the consumers we are trying to win over these days were born with the technology of smartphones and computers.
When it comes to learning about new products in the market, consumers now place weight on the message brands convey to their audience, whether from the brand itself or from the opinions of influencers.
How though, can a brand stand out, differentiate its content, and fight for brand loyalty in the midst of the never-ending pursuit of competitors?
Erwin Razon, Innity Philippines' Director for Business Development and Product Strategy, presented a case study on how the top brands nowadays are able to gain their target audience's attention and keep them coming back for more.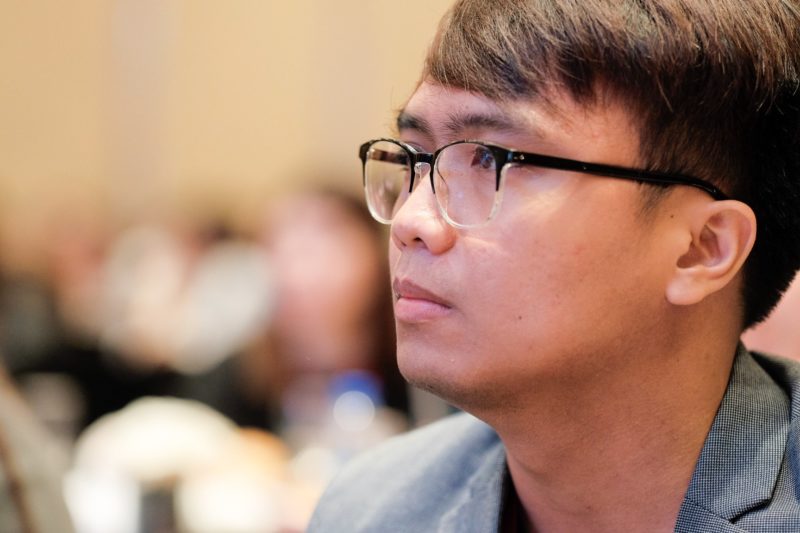 Image is sourced from Learning Curve's Facebook page (https://www.facebook.com/iluvlearning/photos/a.10156965988747597/10156965997482597/)
Here are some key takeaways from the case study presented:
1. Product trials make it accessible for users to try new products but can affect brand loyalty.
In this day and age, The Millennials and Gen Z group are now online most of the time. This means that they are well-informed now more than ever, and willing to try out new and different products and services that they find interesting.
These consumers are curious and sceptical, they are social and connected, they are adventurous and global, they are visual and innovative, but most of all, they are clever and sophisticated. With easy access and exposure to all information online and even offline, these consumers know where to find what they want, how to get what they want, and carefully assess if the products they want will give value to their lives. These consumer powerhouses are comfortable cross-checking and scrutinizing this information until they have finally found the most valuable thing for them– the truth. They are in constant search for what resonates truth to their beliefs, their values, and their motivations.
Latching on that insight, brands nowadays make it very pleasing and easy to try out new products through platforms providing discounts and free trials, but in turn, could make it harder for them to keep their consumers loyal to their specific brand.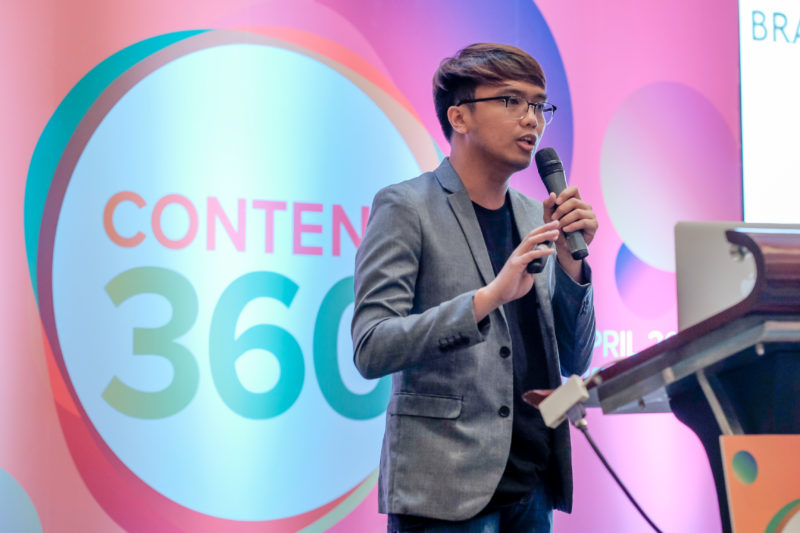 2. Brands appeal to their consumers' basic human values in order to relate to them more.
Online advertising is getting easier and cheaper, which makes it almost effortless even for SMEs to expose themselves online to wider audiences. Success isn't determined from single purchases anymore, but from brand loyalty that is manifested through repeat purchases of one's products, a positive relationship with consumers, and the ability to drive consumers to favor brand A despite the marketing pressure from competing brands. Nowadays, to be able to effectively market ourselves to our consumers, we must understand who they are, what they believe, how they behave, and how to speak to them.
Purchases are hardly ever product-based anymore, especially for the new wave of millennial and gen z consumers. These groups of people seek for authenticity more than anything, and they pursue to build a connection with the products they choose to patronize; products that contribute positively to their values, emotions, lifestyle, beliefs, and motivations in life. They want to relate to brands that appeal to basic human values such as an openness to change, self-enhancement, conservation, and even self-transcendence.
3. Successful brands do their best to connect more to their consumers by showing them that they could relate to them by taking in their consumers' values when they plan their approach.
For example, Nike never sold shoes. They sold the idea of failure and success among its athletes and gave their audience the courage to "Just Do It!" With this, more than 50% of their customers continue to buy Nike for the rest of their lives.
Apple, on the other hand, was always a symbol of status, of importance, of standing out from the crowd and being different. Thus, around 90% of their customers are likely to buy the next iPhone – iPhone 11.
Netflix communicates as a friend, speaks the language of its target audience and has garnered hundreds of thousands of organic engagements on their social media pages.
While Coca Cola celebrates life with every human, being a source of happiness and a reminder of the simple joys in life.
Another clear shift in the market is the increase of advocates endorsing sustainable and environment-friendly products – a belief that is continuously growing amongst the younger generations. The thing is, it's all about the bigger picture nowadays. People have been choosing to side with products that improve or align with their lifestyle and outlook in life. And as soon as you nurture that first purchase and turn your content into something that speaks the truth and cultivates the core human values, only then will you build true brand loyalty that can last a lifetime.
Brands nowadays have to be more relatable, consistent, and authentic to build a community of loyal consumers that would support them in this age of disloyalty. Now take a look at your brand and ask yourself, what do you stand for?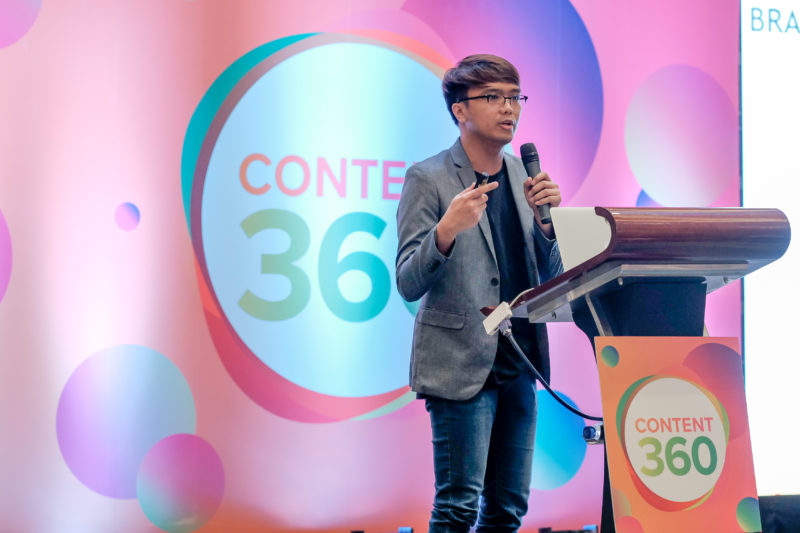 About Innity Philippines
Innity is the leading online media company and provider of digital advertising technologies for both advertisers and publishers. Innity provides a diverse range of data-driven, interactive, and engaging online marketing solutions. We are also the first and only fully transparent ad serving system in Southeast Asia that is IAB certified.
About Passionation
Passionation is the content and influencer marketing arm of Innity, which empowers brands to create authentic conversations with its target audience through real people.
About Content 360
Content 360 conference is designed for content creators, senior management, and marketing and communications leaders, from across Southeast Asia, to come together to discuss challenges and share insights on future content marketing trends and successful strategies.
For collaborations: ph.marketing@innity.com