Innity makes going digital simple for SMEs
The digital world has been progressing rapidly throughout the past few years, and more local businesses and Small Medium Enterprises (SMEs) are starting to adopt digitalisation into their businesses. The shift towards technological trends and the advancements in digital infrastructure is so important now, that digitalisation is no longer a luxury for businesses but it has simply become a necessity.
With that being said, in conjunction with Budget 2020, the Minister of Finance through the government has collaborated with Bank Simpanan Negara (BSN), SME Bank and Malaysia Digital Economy Corporation (MDEC) to create the 'SME Digitalisation Grant', helping all SMEs to work towards digitalisation. The grant allows SMEs to claim up to RM5,000 per company or a 50% matching grant, which is a great initiative for all applicable companies who are looking to make the transition into the digital world.
The grant is already accepting sign ups and if you didn't already know, Innity is 1 out of the 42 Technology Service Providers (TSPs), that are participating.
If you are wondering what digital services Innity is offering for the SME Digitalisation grant and in what ways can we help, let us help you understand a little further.
What is Innity and why Innity?
Innity has been around in the advertising technology industry for over 20 years now. Being the lead in digital advertising for years, Innity has now expanded all around Asia-Pacific, aiming to help more local businesses and SMEs get world-class digital marketing solutions. Just like the government, we believe in helping SMEs move towards digitalisation to continue accelerating the economy as well.
Even though digitalisation is important, we understand that the thought of digitising your business might seem intimidating or complicated sometimes. But don't worry, as we will make things as simple as we can for you! Whether you are well-versed in the digital world, or you are still unfamiliar with how it works, our trained, experienced experts will guide you through every step of the way to cater for your needs.
We believe in creating a simple yet effortless experience for our clients to succeed in the digital media field. Your success is our pride, just sign up and leave it to us!
Which digital services from Innity are covered by the grant?
Innity's technology services fall under the 'Digital Marketing and Sales' category. You can explore a wide range of interactive, data-driven and engaging online marketing solutions and choose from categories below: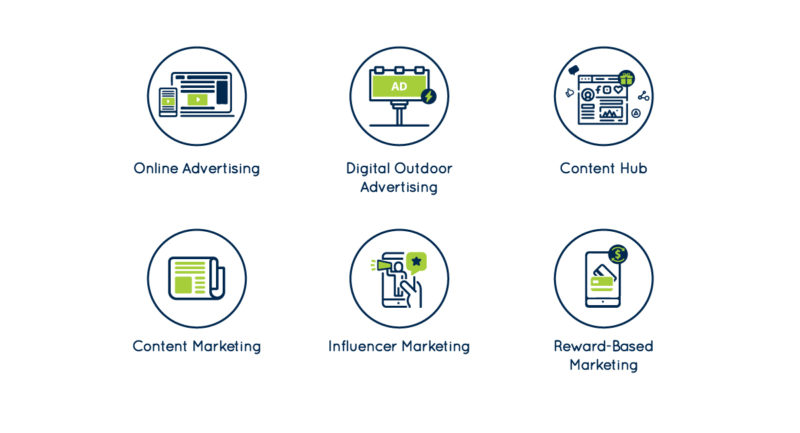 Our products and solutions are created with top-notched quality to help your business succeed.
Are you eligible for the grant and how can you apply?
To apply with Innity, you can fill-up the form here for us to get to know your business better. To find out if you are eligible, you can visit Innity's SME Digitalisation grant site here or MDEC's online platform here.
In recent times, companies are in dire need of digital marketing services and that just highlights the importance of this for you and your company. Think of it this way, your business is getting a huge upgrade from its regular offline services to digital services where you can reach millions of people!
Come on board with Innity to enjoy the many benefits and convenience of digital technology today.
What are you waiting for? Sign up and get a chance to have an even playing field with large digitalised corporations!