How Rich Media Ads Can Get Better Insights for Brands | 2020
Brand building takes more than just driving awareness and conversions. Genuine brand interactions play a big part in the consumer's decision making process. As brands, we have to provide content that is relatable and engaging to improve brand-consumer relationships.
88% of marketers find that interactive advertising is great for brands to differentiate themselves from competitors.
Innity specializes in engaging ad content to drive product consideration and favorability with customers. We believe that technology and creativity can help bridge the gap between awareness and purchase.
Comparing static ads to rich media ads, the latter is definitely more interactive and can lead to improved performance rates. According to Instapage, interactive ads are seen to have the following characteristics:
Fun (+91%)
Engaging (+70%)
Stimulating (+66%)
Creative (+52%)
More than this, interactive ads deliver up to 3x the conversion rate of a conventional video ad (and as high as 7x for playables).
The Pros of Rich Media
MORE SPACE TO FLAUNT YOUR OFFERINGS
High impact ads provide larger spaces for creativity. Its large canvas gives brands flexibility in the content that they can put within the ad, creating messages that are stronger and more valuable to the consumers.
Static ads allow limited space for brands to showcase brand products and sometimes are even too small to be seen when viewed through a tablet or mobile screen. Instead of being limited in what you want to show and tell your customers, you can create more dynamic experiences, convey more information about your products and services, and advertise on a larger scale through rich media ad executions.
Since rich media provides brands the flexibility to integrate multiple media functions, this can help enhance the viewer experience and influence brand recall and recognition.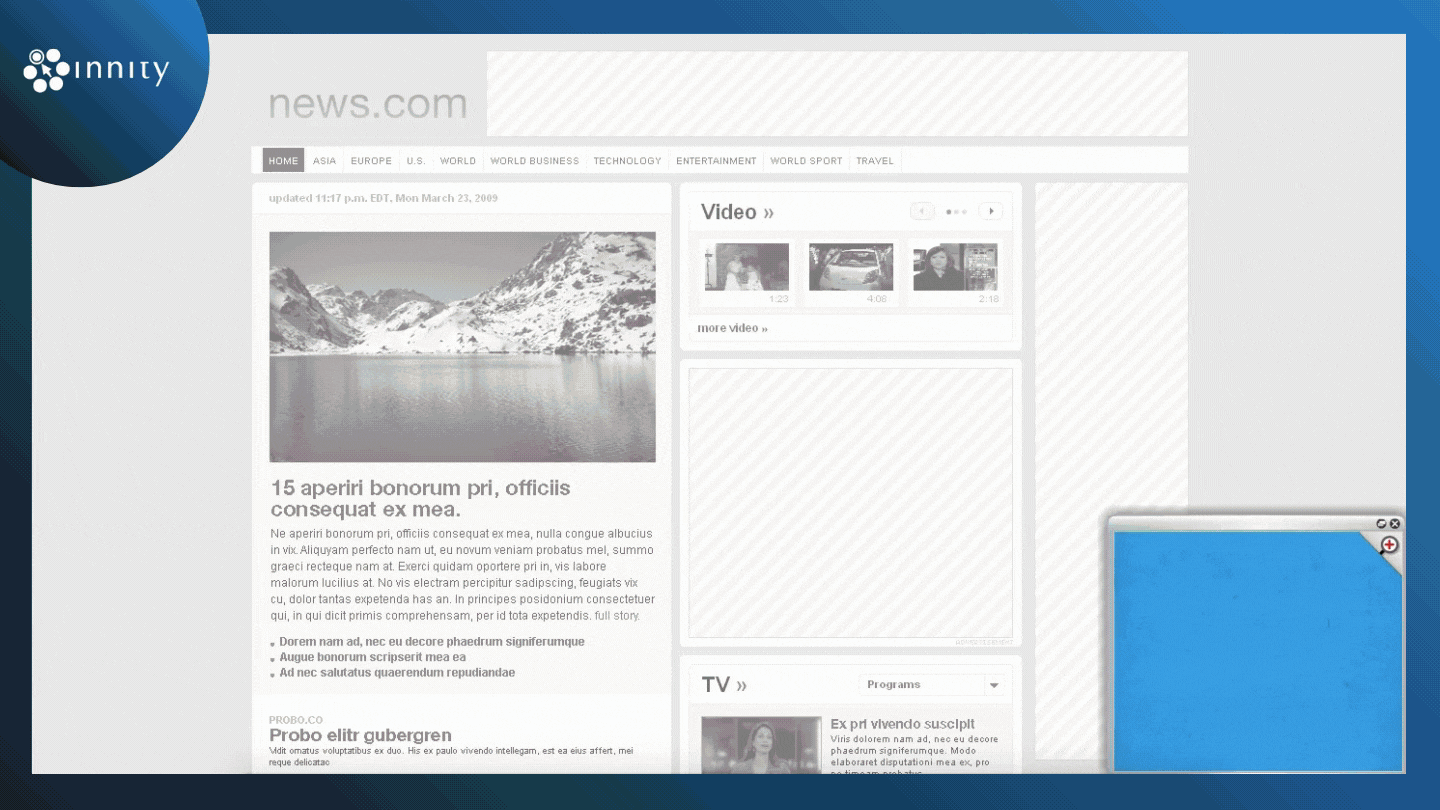 Now, bigger isn't always better. You still have to maximize the space by creating ads that catch attention through powerful visuals so it can truly become a much more effective method of digital advertising compared to a single framed static ad unit.
Gamification is a powerful tool to improve ad interaction time significantly. Think of creative ways to engage with the audience by gamifying the ad experience while promoting the brand's USPs.
Through gamified rich media ads, this provides brands the opportunity to cut through "banner blindness" by becoming more memorable. Reports from Emarketer and AdRoll show improved click-through rates that's 267% higher as compared to static ads.
Brands can build greater ROI by creating an online playground inviting consumers to engage in the ad, wherein successful players can get a chance to win prizes. Players can even share the game on their social media page by adding a social amplification feature so they can invite their peers to try it out too.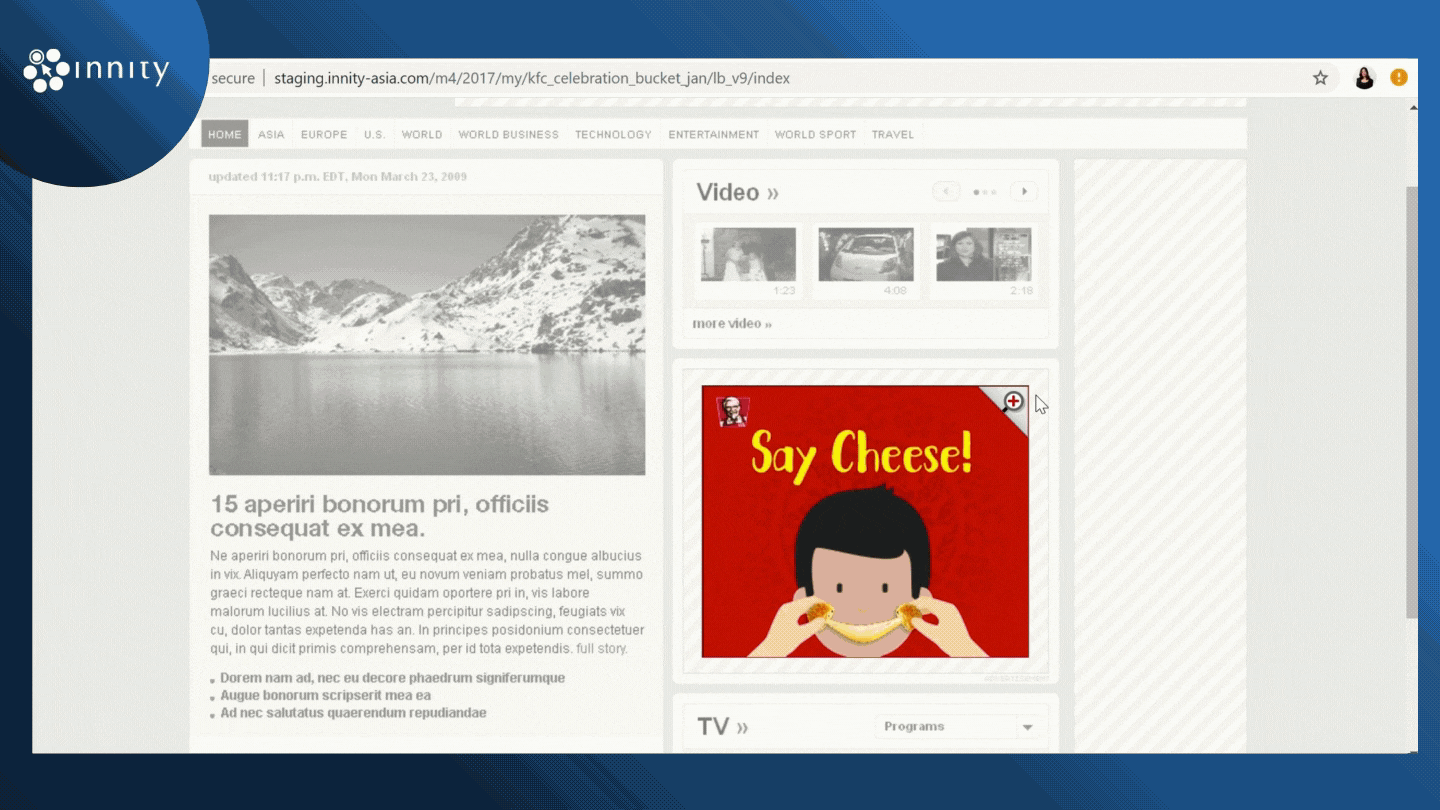 As HubSpot reports, "Once a consumer bonds to your brand, they're more likely to make repeat purchases with little to no forethought."
Apart from gamification, high impact ads can house features such as galleries, videos, motion detect, downloadable content, augmented reality, among many others. These features improve ad interactions as users consume more content within the ad.
Brands now also have the opportunity to generate more leads by hosting a sign up form on an ad and create personalized offers to customers based on their engagement.
Since rich media ads can show multiple product variations of a brand, adding multiple landing pages is also possible, thus providing a more customized experience. This allows for a more seamless and relevant customer experience since the outcome is based on the choices made by the viewer.
The more content that the ad has, the more insights the brand can get.
Each interaction in the ad is tracked and monitored for a robust end-of-campaign report that provides valuable insights.
Compared to static ads that can only provide you with impressions and clicks, rich media ads give more data such as time spent on the ad, interactions on different elements, client segmentation based on behavior, downloads, poll results, etc.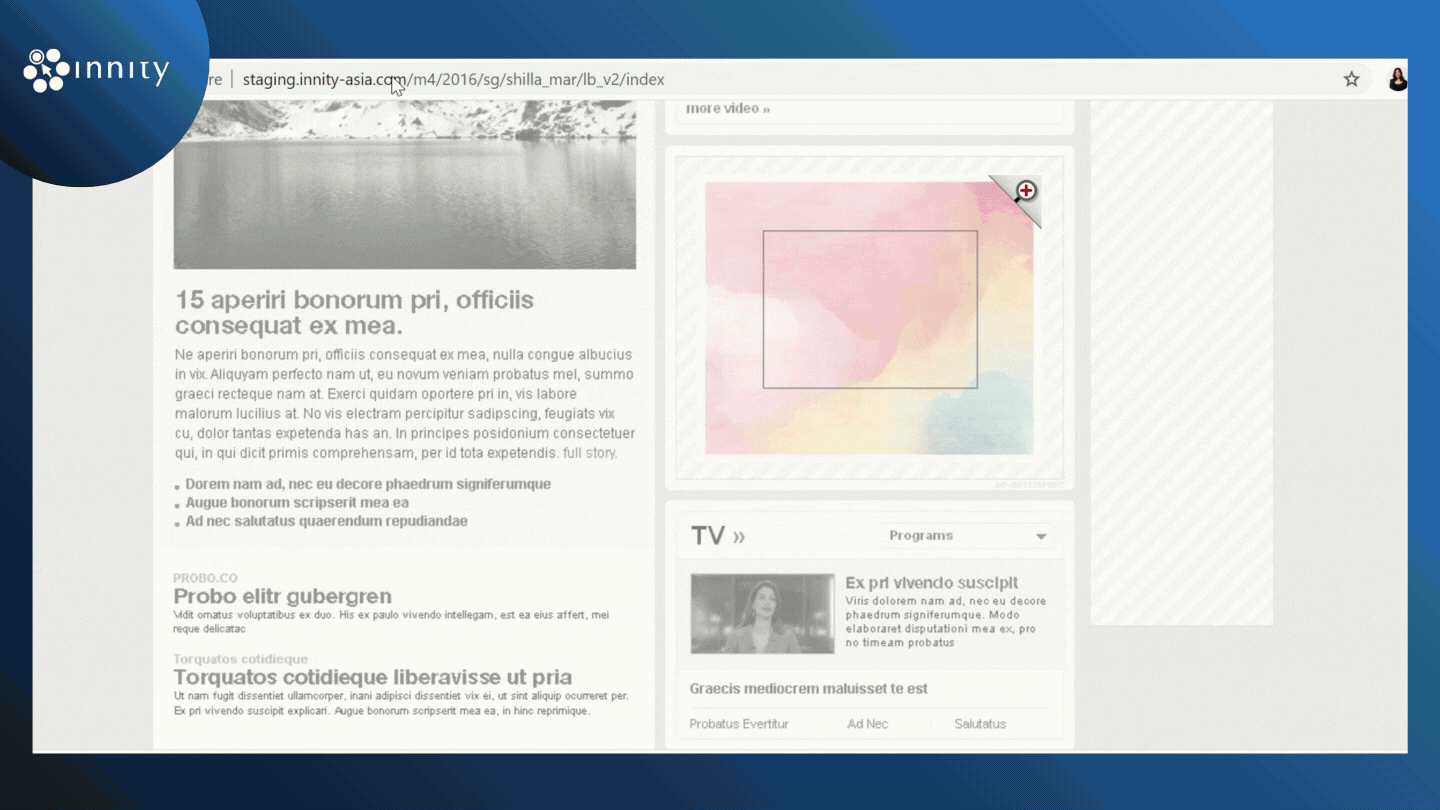 In this Lightbox ad for The Shilla, we can see multiple products such as NARS, Elizabeth Arden, Estee Lauder, Jurlique, and Juicy Couture. Once the user clicks on the products of their choice, this already gives us an insight on which brand they are more interested in. From that action, we can then serve them ads that feature the products they want in order to persuade them to make the purchase.
Here's a quick overview of what can be tracked using rich media ads, the terms and what they mean:
Impressions: number of ad loads
Unique Impressions: number of unique ad loads
Engagements: number of ad expansions
Total Interactions: Total number of actions done within the ad
Page Visits: Total page visits on brand's website
Video Interactions: Any video interaction such as play, pause, mutes, play rate
Shares: Total number of shares
Downloads: Total number of downloads
Sign ups: Total number of users who signed up
Average view time: The average length of play with the total length of play of video ads.
Views and completions: The start and finish rate for video ads (helpful in determining user interest)
Since rich media ads are measurable, it's easy for advertisers to track and analyze their consumers' browsing behaviors (what products did they click on? How long did they spend their time watching the video?). With advanced animations and instant user interactions, having an engaging ad can help increase your brand awareness, call to action and better ROI.
7 Levels of Engagement
At Innity, we apply the 7 levels of engagement concept in designing our high impact ads.
These seven key sections encourage multiple engagements from the users. The more we put interactive elements and content in the ad, the more insights and value we generate for our campaign, and the more informative and helpful the ad is for the consumer.
Let's apply this model to a Lightbox ad:
Keep your campaign objectives in mind to successfully plan out how your brand would want to integrate rich media ads in your overall marketing strategy. Rich media ads can require work in design depending on the complexity, so it's good to have a team that is capable of bringing your ideas to life.
Note: The secret sauce is to combine technology with creativity to create impact.
Ready to explore creative ways to reach your audience?
Schedule a demo now at ph.marketing@innity.com