Shorten Users' Purchase Journey With Fast & Frictionless Shoppable Ads (Series 1)
In our previous article, 5 Powerful Reasons Why Shoppable Moments Creates A Wow Factor For Your Brand, we've explained briefly how Shoppable ads can be beneficial for brands in this digital era. We have touched on five important factors, and to give you more valuable insight on each of the five powerful reasons, we'll explore the first of the five factors here in a forthcoming series to explain in detail.
For the first factor – how Shoppable ads can create a shortcut for your user's purchase journey – let's begin with traditional sales funnels and why it's important to shorten them now for a smoother user purchase journey.
What Is A Sale Funnel?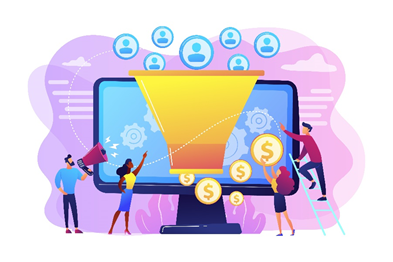 Sale funnels are a path that your consumers have to travel through before making decisions to purchase. These funnels map routes to conversions for your brand or, even better, it can also lead your consumers to become a true advocate for your brand at the end of it.
Neil Patel has given an example of Amazon's funnel steps that consumers have to go through before they can purchase products, and it works like this:
1. Consumers will first visit the website
2. They browse the product catalogue
3. Add products to the shopping cart
4. Then check-out to purchase
Although these traditional strategies have worked for brands over the years, just like everything else in this fast-moving digital landscape, the chances of gaining the same traction as before won't be the same. Hence, we must adapt to changes in current consumers' behaviours and learn ways to gain conversions faster and easier, especially with Shoppable ads.
Here's how it works and why you need it!
Shoppable Ads For Your Consumers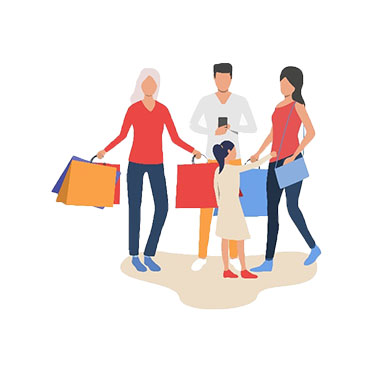 In this era, tediously displaying your ads multiple times to your users hoping that they'll start considering buying your products has begun to wane in its popularity as chances of gaining conversions are getting harder. It's not only a long process overall, but it encourages ad fatigue and banner blindness that has been currently afflicting the ad industry. Users today are complaining about too much clutter and annoying interruptions, leading to ads becoming un-noticed.
Moreover, even if one of your ads managed to capture a potential customer's attention, how many have abandoned their shopping carts caused by a plethora of steps to check out their purchases?
But what if you can ditch the long sales journey straight into conversions with Shoppable ads?
Shoppable ads work in a way where users will see the ad, click on the tags or the call-to-action, then they will be directed to check-out right away on the social platform itself. This makes it easier and faster for consumers to purchase their items, and it works just like a shortcut, eliminating traditional long sales journeys.
This initiative will not only allow users to make purchases instantly, but it is also more product-focused driven. Think about it this way, the traditional way of getting users to purchase is where social networks re-direct users to your brand site, hoping for them to buy in the end. Although this idea used to be great because consumers get to look at your product catalogue and all the items your brand has to offer, it also means that there is more time to be distracted or even lose interest. Additionally, if consumers are busy with their day-to-day lives, they might also lose the motivation to move through the sales funnel and purchase in the end.
Hence, by keeping the process short and allowing a smoother journey to purchase with just a few clicks, it will not only be more efficient but will also deliver a better Return Of Investment (ROI) for your advertising dollar.
Shoppable Ads For Your Brand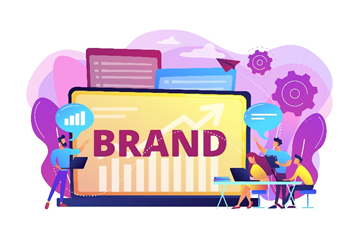 Shoppable ads allow brands to provide their customers with an interactive and exciting omnichannel experience. Brands will now be able to deliver an integrated experience using techniques that aligns with their aim, objectives, design and more on all devices and platforms to deliver brand messages clearer and better. With this strategy, brands can now enhance their marketing and service efforts by maximizing interactivity to provide a better customer experience.
Furthermore, if brands have been paying for their ads to be developed, designed and positioned, wouldn't it be a plus point to make ads capable of making an instant sale? Instant sale is one of the benefits that Shoppable ads have as it allows brands to create a smart catalogue, showcasing all the important products a brand has to offer. This will enable users to "window shop" in a fun and interactive way with a shortened purchasing process, leading to an instant sale most of the time!
Additionally, Shoppable ads will also help brands maximize engagement due to their interactive nature. Our Shoppable ads encourage consumers to physically engage with the ad in an exciting way, turning traditional ads into an activity for users to interact with. This strategy will help brands tell better stories, create lasting impressions, and it is great for brands looking to boost sales, generate leads, or create brand awareness.
Moreover, Shoppable ads, including a call-to-action (CTA) in its product catalogue, will help capture user attention at a glance and get users to give the products more thought and attention too. This is because brands can now include their brand messages upfront in the product catalogue, which helps lay the groundwork for a direct relationship between consumers and brand.
With that being said, shortening users' purchase journey is one powerful way to gain traction and improve user experience. Why not incorporate Shoppable ads into your brand strategy with us at Innity?
Understand more about Shoppable ads when you read our previous blog post here, and stay tuned for another four articles in the coming weeks to understand more detailed benefits!
Get started by booking a demo with us or get a FREE review from us to learn how you can boost your digital commerce experience when you email us at talktous@innity.com!