Innity has been named as Vietnam's TOP 10 Marketing Solution Providers by MMA SMARTIES Business Index
Innity has been ranked 4th on Vietnam's Top 10 Marketing Solution Providers in 2021 by MMA SMARTIES Business Index, placing them among the ranks of Facebook, TikTok, and more.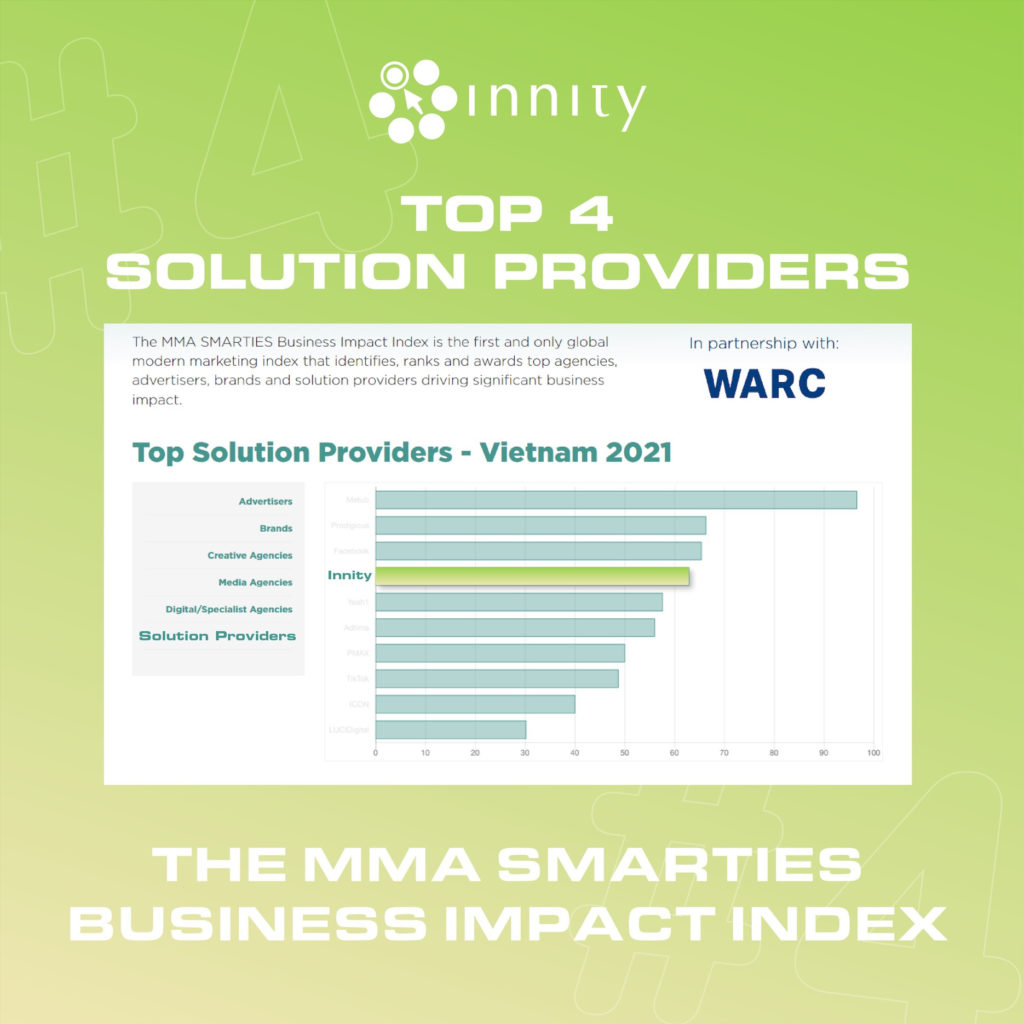 Conceived together with WARC, the MMA SMARTIES Business Impact Index is the first and only global modern marketing index that identifies, ranks, and awards top agencies, advertisers, brands, and solution providers driving significant business impact.
This achievement comes shortly after Innity Vietnam bagged three Gold Awards in the recent MMA Smarties Awards.
Entering Vietnam in 2007, Innity has steadily created a strong foothold in the Vietnamese digital marketing industry for the past 15 years.
These achievements are a result of Innity Vietnam's exceptional marketing initiatives and dedication to solidifying the company as a leading technology provider of high-impact digital advertising solutions and influencer marketing.
"Great things come from hard work and perseverance. Innity Vietnam is beyond honored to be listed as one of the Top 4 solution providers by MMA and WARC. This award is a recognition of our innovative products and team's efforts to consistently deliver value to our clients and help their business achieve impactful growth," said Phuong Doan, Country Head of Innity Vietnam.