The End of Third-Party Cookies Jumpstarts the Comeback of Contextual Targeting
Goodbye, third-party cookies.
As Google announces the removal of third-party cookies from its Chrome browser, digital advertisers are challenged to address the changes they have to adopt and innovate their advertising approach to effectively reach their consumers online.
In recent years, issues on privacy, fraudulent and intrusive ads, and the need to comply with IAB (International Advertising Bureau) and GDPR (General Data Protection Regulation) standards, have become more prevalent topics in the digital advertising industry. As people begin to observe advertising practices more closely, consumers are now voicing the need for better control over the kinds of ads they see, as well as transparency and permission on how their online information is used by digital companies.
Despite these concerns over data protection, consumers still welcome advertisements in relevant content that match their interests, and buying intentions.
As "cookie jars" are being thrown away, we'll have to look for other sweet spots to enhance the online experience of our target audiences.
It's all about the context.
There are two ways to target specific user interests in display advertising – audience interest targeting and contextual targeting. Audience targeting uses data management platforms that store cookies, and segments users based on their past browsing behaviour, in particular, their content interests. This allows advertisers to target these segments regardless of the content they browse once the ad is shown.
While contextual targeting isn't really new in the industry, it's seriously considered to be the next big thing and the key solution for advertisers now.
By definition, contextual targeting uses keywords to serve ads to pages at the exact time that the user is browsing the relevant content. Also, it does not have direct dependencies on cookies.
Given Google's move to disable third-party cookie collection on Google Chrome, advertisers are seeking new ways to maintain interest targeting capabilities to ensure their ads are shown to the right audiences. With this, ad tech companies will need to create new ways to collect audience data without storing cookies. While this tech evolution is being developed, we foresee audience targeting to take a back seat in the time being.

Until such time when a new technology is developed to store audience data, contextual targeting will be the primary option to achieve interest targeting for ads, as it does not require cookies to be stored on browsers.

– Erwin Razon, Director for Strategy and Business Development at Innity Philippines

The team continually develops high impact and engaging ad formats, but understands that in order for ads to work, messages shouldn't be self-serving. Instead, the key to breaking through the noise is providing content that consumers will find useful. It's not game over for ads – they just need to be a better piece of quality and creative branded content.

– Phang Chee Leong, CEO of Innity Group of Companies
Advertising During a Crisis
The global pandemic (COVID-19) has shaken people and businesses to the core. Brands can still continue to advertise but are now expected to adjust their tonality to fit the current context. By applying contextual targeting, your ads can appear next to content that is relevant to your product or service.
Fear has spread just like the virus, but these brands were open and real enough to speak up and show how they can still be a part of their consumers' world.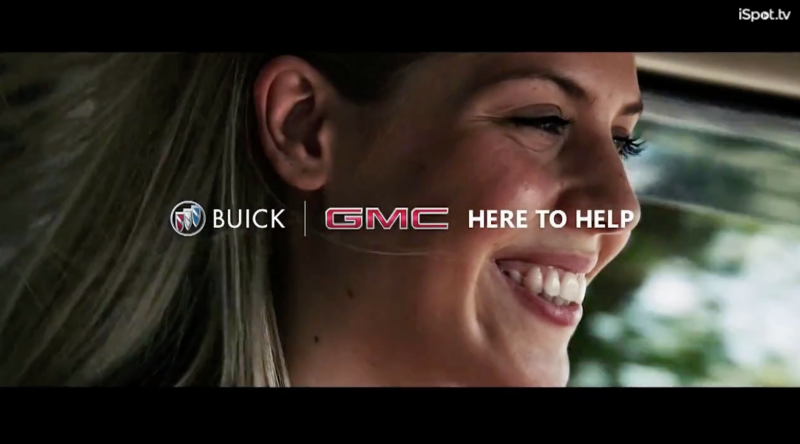 GMC/Buick is letting people know that the carmaker is "here to help" with its new ad.
Jack Daniels is showing you how to share a drink with friends via social distancing.
Here are 5 strategies to maximize contextual targeting:
1. "Contextual Audience" Strategy
Content is king and publishers have access to the castle. Therefore, a solid partnership with publishers is a must so advertisers can explore "profiling" content as an alternative to behavioral audience segments. This pushes for more transparency on the publishers' side on how they are able to classify the different categories of content on their page. With over a thousand publishers in Innity's network and aside from using 3rd party verification providers, sites are manually vetted and reviewed before inclusion in the network to ensure quality and brand safe inventory. Plus, with a dedicated business development team collaborating with our publishers, ad formats are tested on sites and feedback from our partners are gathered prior to any release in the market.
2. Dynamic Creative Optimization
Another strategy to consider is personalized advertising through dynamic creative optimization. Explore creating multiple materials for each context and partner up with publishers and DSPs to tailor your ad to their website's content.
Imagine a consumer browsing through a sports website and is currently reading an article on long distance running – by scanning the page's keywords using demographic data, geo-targeting, and contextual data, you can combine display ad creation and analytics to serve your brand's best running shoes on discount right now in a store nearest to the reader.
3. Lookalike Audiences
If you have already defined who your consumers are and what they are like, then take it a step further and maximize your reach by finding similar profiles online. Another powerful combination is fusing together the lookalike modelling strategy with contextual data. To expand audiences, publishers can extend their content data, particularly users who agreed to opt in on the website. By looking into the urls that users have landed and spent time on, we can see their journey and analyze their behavior patterns and the touch points that led them towards conversion.
4. Programmatic
With programmatic advertising, you can target and buy ad inventory that matches keywords and sentences and look for the type of content users are browsing on the pages they have visited. Combining the strengths of contextual targeting and programmatic advertising allows ad buyers to optimize bid prices using multiple keyword sets to get the best bid rates, and inventory to improve campaign performance.
5. Brand Safety Filters
Brands take pride in developing creative ways to be top of mind in the eyes of their consumers, but one slip up can tarnish a brand's image and we definitely don't want to be remembered in a negative light.
With the global pandemic affecting the economy, you might be feeling hesitant to do advertising. But if you've read our previous article on Why Brands Should Not Practice Social Distancing During COVID-19, then you're one step ahead of this battle.
If you're afraid that your ad is going to pop up on articles that fall under the "dirty dozen" content categories, then check out our recommendations to make sure your brand is marked safe:
Most people think of brand safety as it relates to advertising not appearing on "adult content" sites, though there are many types of potentially non-brand-safe environments. Adding brand safety filters ensures ads will not appear on pages that contain inappropriate content. Whatever your brand, the expectation is that your ad will only appear among content you find acceptable.
We follow a thorough campaign checklist before, during and after the campaign to ensure your ads appear in a brand safe environment.
What's next?
2022 is the year that will mark the end of third-party cookies.The changes in the digital marketing landscape might shake up how ad buyers do their business, but this poses as an opportunity to strive for data reliability and better quality in our campaigns.
Now is the time to refine our targeting methods, dive deeper into segmented audiences, and reach the right audience at the right time. Show your customers that you understand what they want and need at this very moment.
With Innity, we can help you restrategize, personalize your ads, explore more creative ad executions, and advertise in context.
Get in touch with us for a digital consultation at ph.marketing@innity.com on how we can deliver your message to the people that matter to your brand.