[Passionation Webinar Recap]: How To Establish Brands' and Content Creators' Voice in the New Normal
The crisis has paved the way for businesses to rethink their marketing strategies and adapt to the current situation.
In a collaborative effort with Penbrothers, we co-hosted a webinar last July 2, 2020 with Kristel De Ocampo, Passionation's Associate Account Director and Gerick Manalo, a celebrity chef and content creator to talk about how to establish one's brand voice especially during this pandemic.


The discussion touched on consumer trends, alternative media solutions that brands can adopt, and strategies on how to maintain their presence by creating positive brand experiences for consumers.
Traditional media such as TV shows/commercials, production, and many others have been affected by our current situation and so, people are now seeking an alternative medium to look for content they can consume. This paved way to digital, as we can now give alternative media solutions they are looking for.
"Brands are now called to re-strategize and think of innovative ways to be heard and seen during this time. Let your audience feel you are with them in the most crucial moments and connect with them through the opportunities of the new normal" said Kristel De Ocampo, the Associate Account Director of Passionation.
Businesses aren't the only ones who have to think about how they should position themselves and their advertising messages during this sensitive time.
On how content creators can establish their voice in this new normal, Gerick Manalo, a celebrity chef gives his advice to aspiring influencers:
"Be sensitive in timely issues and others' opinion, especially in religion, politics etc. Define your brand as who you are and what you believe in. Accept and embrace your flaws and never try to be perfect. Your audience will genuinely see your intentions."
If you missed our webinar or you'd like to relive it — check out the full recording:
Download the full report on "How To Establish Brands' and Content Creators' Voice in the New Normal" for detailed insights!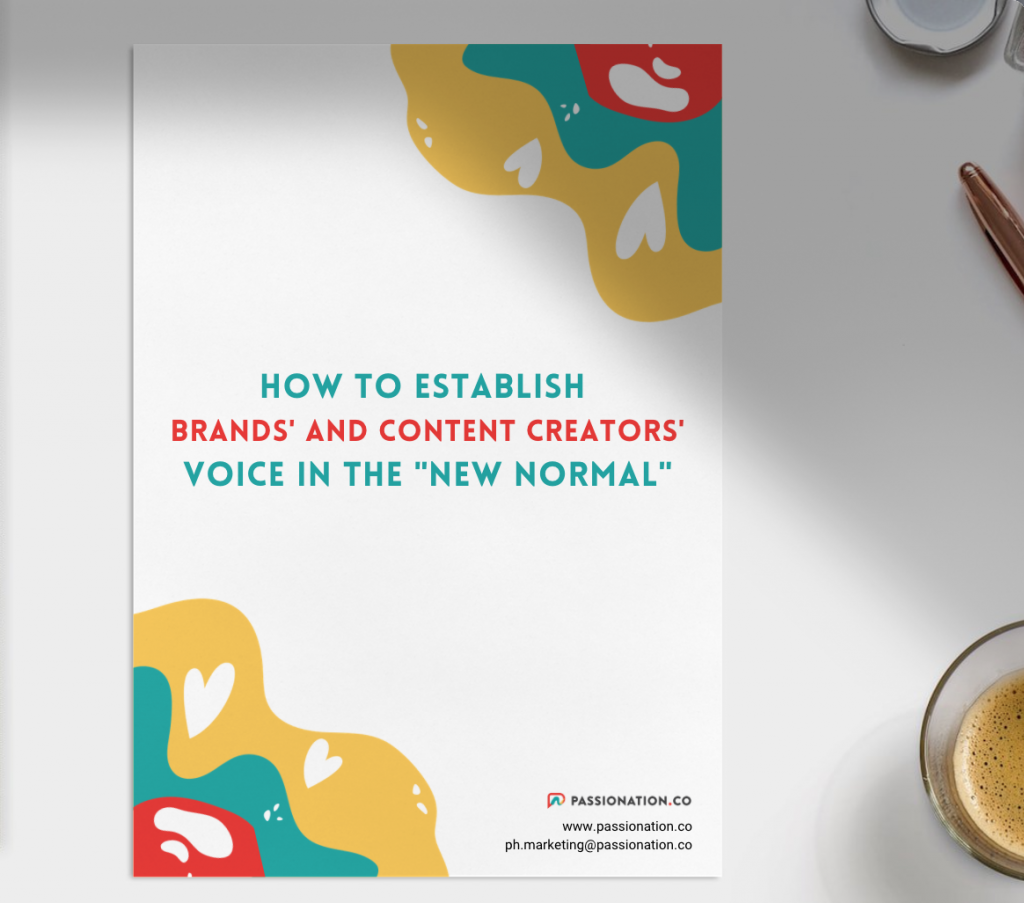 Drop us your details and we'll send you the full report via email!
Passionation is a content and influencer network present across 8 countries in South East Asia, and is known for connecting brands and influencers together to create collaborative campaigns.
Know more about Passionation at passionation.co/ph/
Follow us on social media: Instagram and Facebook @passionation.ph
For collaborations, drop us a message at ph.marketing@passionation.co