Wonder Mag PH is Innity Philippines' Featured Publisher of the Month (September)
Wonder exists to spark conversations about anything and everything men, women and everyone in between care about, from fashion to grooming, career to sex and relationships, pop culture to self-love—including things we're sometimes too shy or find hard to talk about.

Their platform is a space that values authenticity, human experience, and truth-telling as they document stories of people, cultures, places, and things that inspire.
We were wondering how they were doing, so here's a little gist of our chat with Wonder!
1) Can you tell us a little about Wonder and how it started?
We started building and developing Wonder in 2017. We saw there weren't a lot of local youth-oriented publishers that covered topics we wish they did or in a style, tone or voice that wasn't intimidating. The goal is to initiate conversation as opposed to preaching; to explore all possible angles and context of a story, subject or topic instead of saying something is good or bad.
2) Who are your targeted audience/readers?
The Gen Z and millennial market ages—but not limited to—18 to 34 years old. We're talking to individuals with an open mind and a global perspective. They want access to and value experiences, as well as put a premium on being his or her authentic self.
3) What insightful tips can you share for new and aspiring publishers/bloggers?
Digital is pretty saturated especially during this time, so it's important to add value to the dialogue or to your audience's lives.
4) What's new with Wonder?
September is a pretty busy month for Wonder. We have two covers coming out. One is a Wonder exclusive; a partnership with a major record label and the other is part of a big campaign for another brand. We're also launching Wonder Real Talk, a podcast series. The first one, Wonder After Dark, is a series on sex and relationships; "Real stories, real questions, real conversations and more importantly, real feelings on topics rarely discussed in the open. We talk to friends and consult the experts in search for some answers. It's not going to be easy, you might not always like what you'll hear and things could get messy, but hey, we're willing to go there."
Q4 is also an exciting time for us and we can't wait to share updates once ready!
5) What role does Innity play in your business growth and what do you like about working with Innity so far?
Innity has allowed us to work with brands we have yet to work with as well as provide our readers with easy access to different products that we believe is relevant to them. We also love the creative ad format and how interactive they are, especially on mobile!
Despite being one of the youngest publishers, Wonder already has a growing loyal base. As our partner publisher, they continue to initiate conversations, especially during these times, on change and creativity, and all things that incite Wonder.
Get to know more about Wonder through their online pages!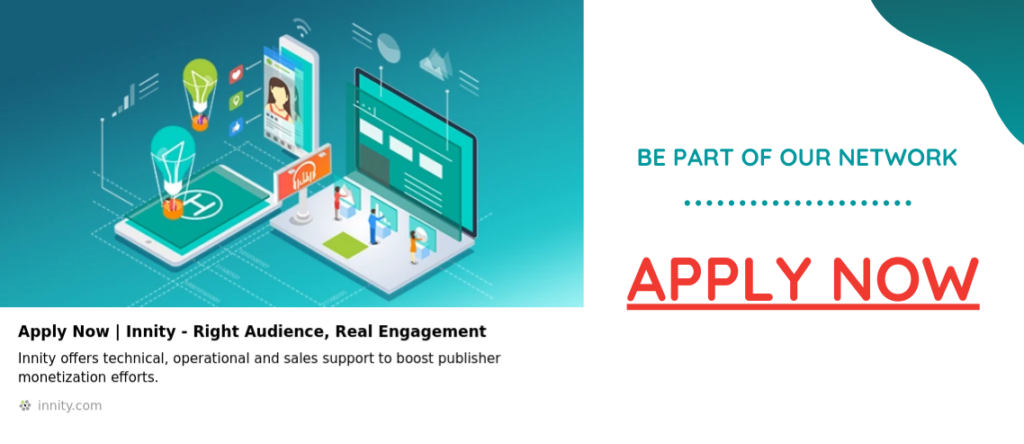 ---
LET'S CONNECT.