35 Creative Ads You Should Check Out for 2021
4.54 billion people are now online with the average internet user spending 6 hours and 43 minutes per day online. Filipinos top the daily usage charts, spending an average of 9 hours and 45 minutes per day online. (We Are Social, 2020)
Yearly, we see an increase of internet users and brands looking for effective ways to capture the digital consumer's attention. The question is, how can you stand out with all the ads online?
Here are 35 creative ad executions for campaigns across desktop, mobile, and all other devices to break through the noise and captivate viewers.
High Impact Video Ads
We can see the rise of live video streams, webinars, and educational videos and are often done by B2B and B2C marketers to reach their target audience. Video is a great way to introduce new products/services in a much shorter time frame and viewers actually retain 95% of a message when they watch it in a video, compared to 10% when reading it in text. (Insivia)
However, brands are challenged to step up their storytelling abilities and engage with their audience on an emotional or intellectual level. The key to success is staying consistent and knowing how to best connect with your customers.
Let's take a quick look at the trends:
By 2022, online videos will make up more than 82% of all consumer internet traffic. (Cisco)
72% of customers would rather learn about a product or service by way of video. (HubSpot)
After watching a video, 64% of users are more likely to buy a product online (Hubspot)
To know the difference between standard banners and rich media as well as the pros of the latter, check out our article on How Rich Media Ads Can Get Better Insights for Brands.
Now, let's take a look at sample executions you can explore with video.
Lightbox Video
Engage with Video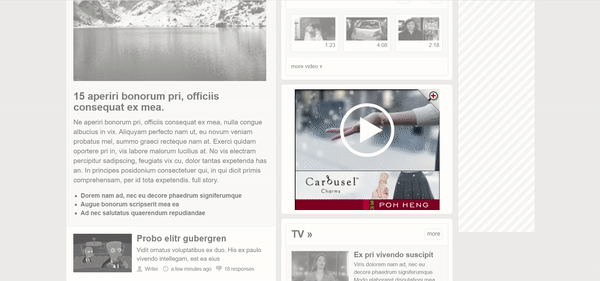 Lightbox Video plays a full page video ad upon user engagement with the teaser video that plays in the Balloon unit. This high impact ad highlights the video to focus the viewer's attention on the video material. This gains true view experience without clutter.
It is activated when users roll over the invitation ad unit triggering a 3-2-1 countdown or click on the invitation ad unit. The ad format only contains video as the main element. Once the user closes the Lightbox Video, an alert box will be displayed prompting the user to visit the advertiser's landing page. For invitation ads, we recommend having a clear call to action to entice the users to engage with the ad.
Highlights: #video-teaser #video-with-skin #full-size player
Video Balloon
Video with Impact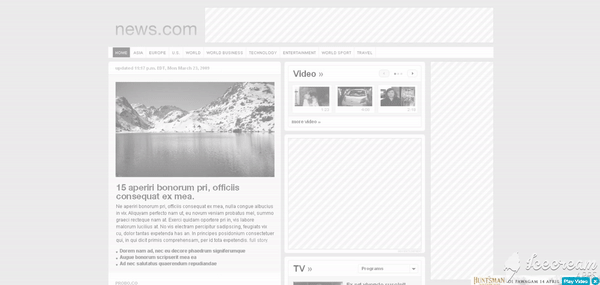 Video Balloon is an overlay ad unit that appears at the bottom right side of the browser window. It has a large ad dimension that caters to video and the ability to customize the video player skin. Users can enlarge the video to full screen with a high resolution video file and will play upon user's interaction.
With Video Balloon, you can generate massive awareness, brand recall, and hold video streaming. Brands can also combat banner blindness through this rich media ad by standing out in a sea of online display ads.
Highlights: #reach #overlay-video #attention
Mobile Underlay Video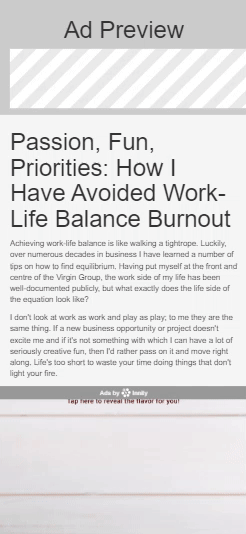 Mobile Underlay reveals itself as users scroll through the page; if 70% of the ad is displayed on the page, it will auto-expand to a full page ad.
This ad is recommended for brands who want to target content readers, drive the users to a website, as well as increase awareness and improve brand positioning.
Highlights: #mobilevideo #underlay-video #brandawareness
Mobile-driven Advertising
With the increase of mobile connectivity and content saturation online, it is important for brands to build their presence, engage with their customers, and stand out.
In a study conducted by Pew Research Center that surveyed 34 countries, 70% of Filipinos said they use the internet or have a smartphone; 66% of said they use social media sites; and 60% said they own a smartphone, with the survey's median for smartphone use at 70%.

According to HootSuite's Digital 2020 report, 59% of Filipinos use shoppings apps monthly. E-commerce has been one of the emerging trends this year and brands have also utilized social media to set up online shops and reach their customers. You can download a copy of Innity's Advertising Solutions for E-commerce here.
Here are creative mobile executions you can explore to target your on-the-go mobile consumers:
Windmill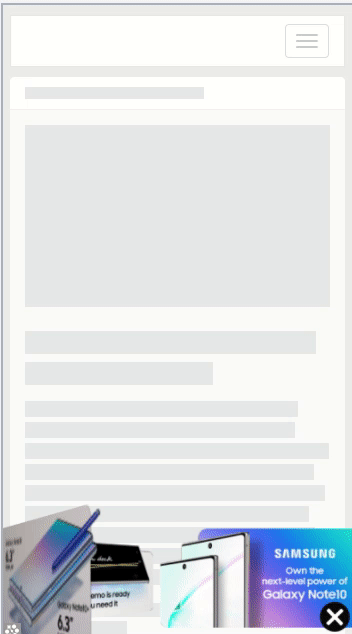 This mobile format floats at the bottom of the browser and immediately grabs the user's attention when they start scrolling as the Windmill begins to flip and reveal content on both sides. This high impact ad is recommended for brands who are looking to create product awareness in an engaging way.
Revolver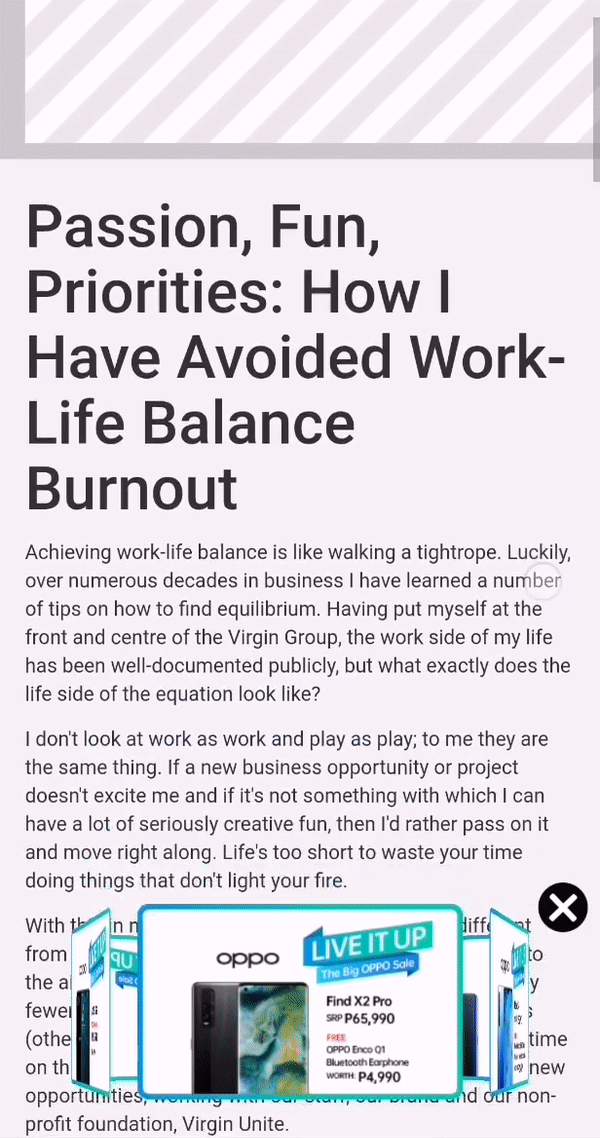 Revolver opens doors to greater depths for brands. This utilizes 3D revolving space to awe your audience for better recall.
Mobile Skinner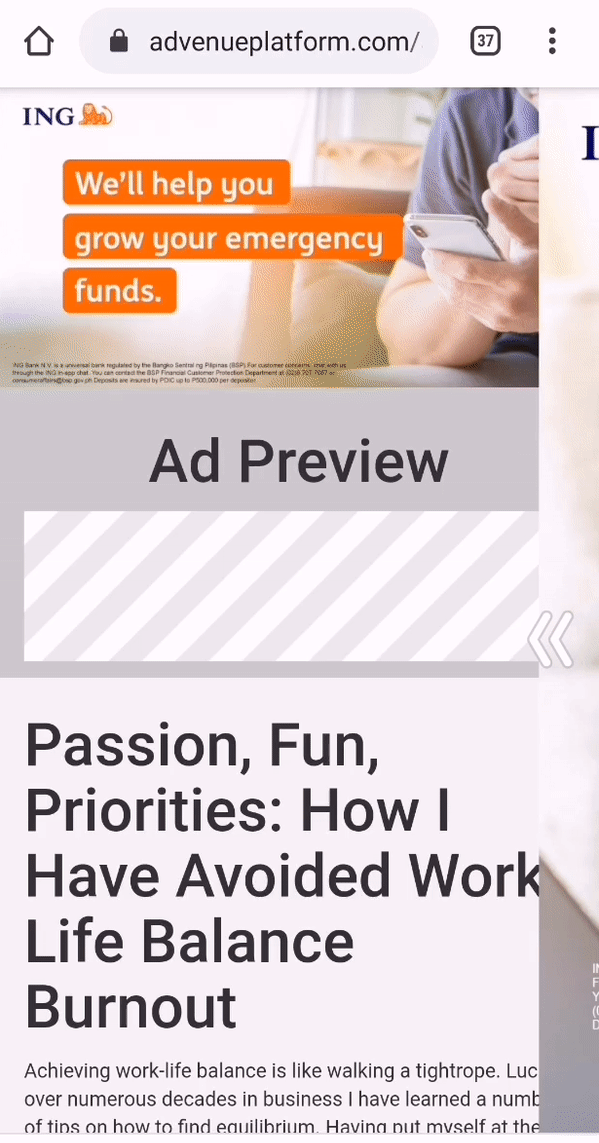 Mobile Roller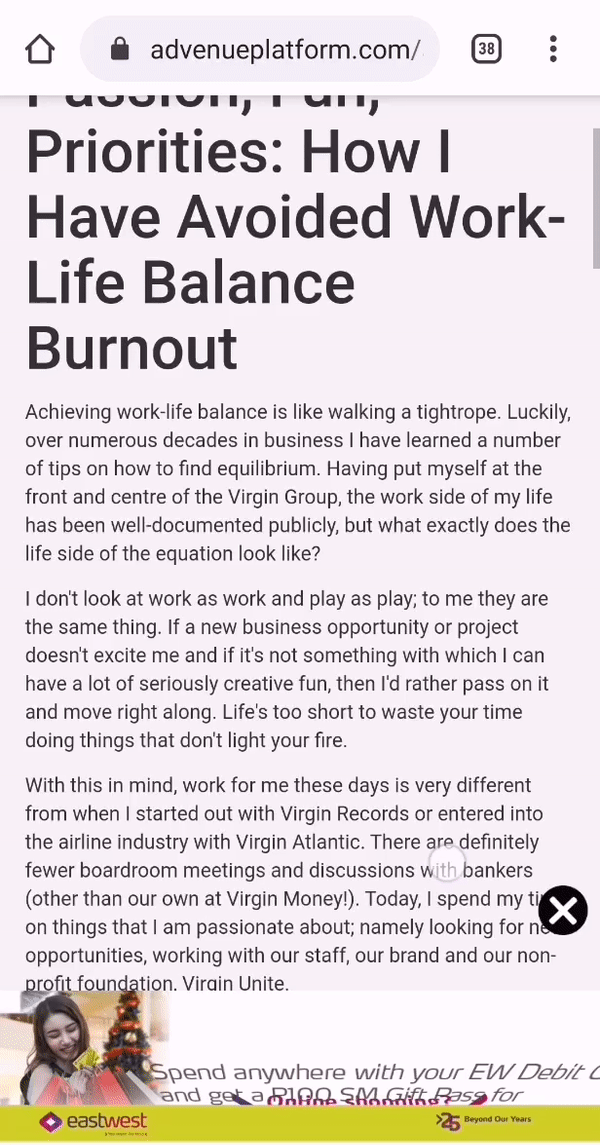 A great execution to express a message as the format dynamically draws the attention to the creative as the user scrolls through the site.
Mobile Scroll
Roll with the Scroll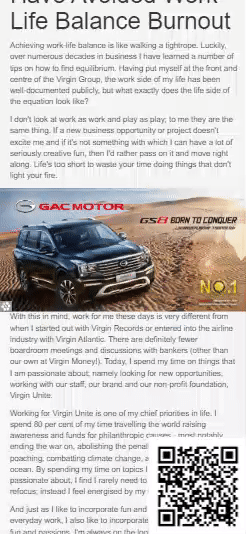 Users have control over the content displayed by scrolling up and down the page where the ad is being located.
Mobile Scroll Play
Video with In-scrolling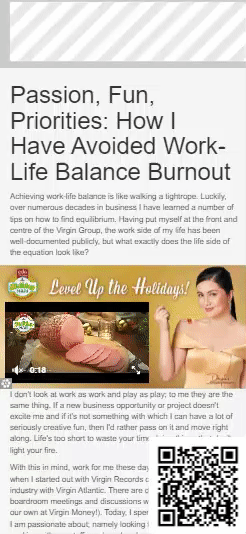 Mobile Scroll is an inline ad and the contents are responsive to the user scrolling the page. Users have control over the content displayed by scrolling up and down the page where the ad is being located.
Mobile Scroll Layers
Parallel Ad Scrolling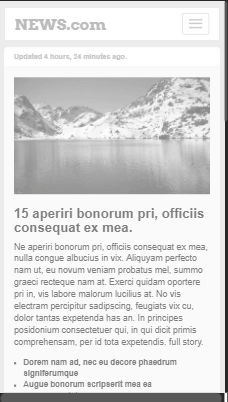 Mobile Scroll Layers delivers the message through user interaction.
Mobile Spin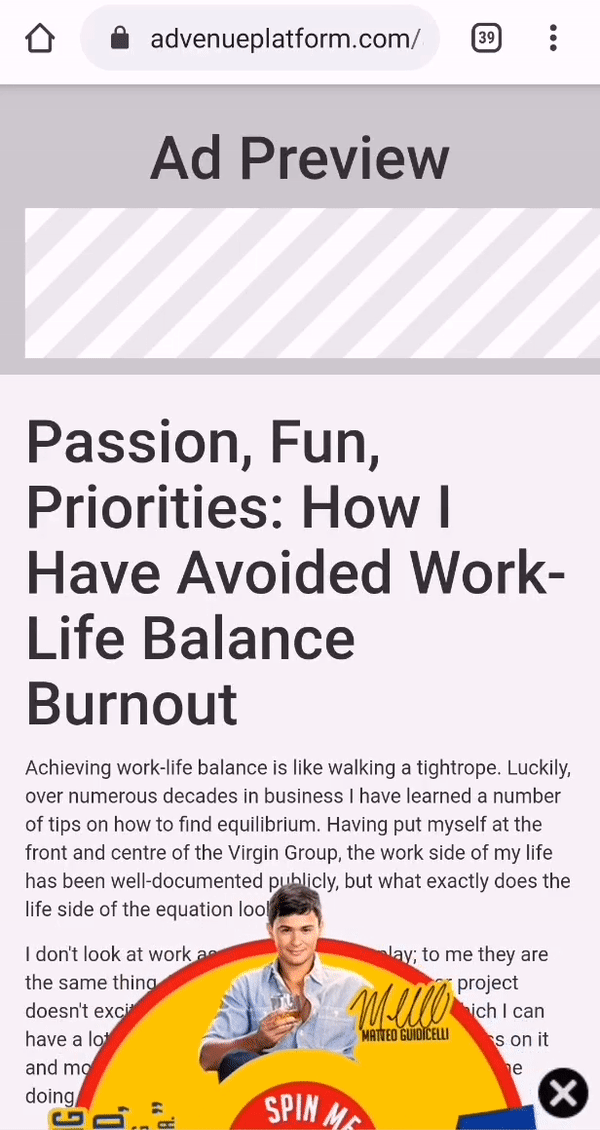 Mobile Spin is an overlay ad and has a spinnable display (resembling a disc). Tapping on the ad would reveal a set of cards with additional information on the product/brand. The cards can be swiped from left to right and vice versa and closed by the user.
Mobile Spin Lite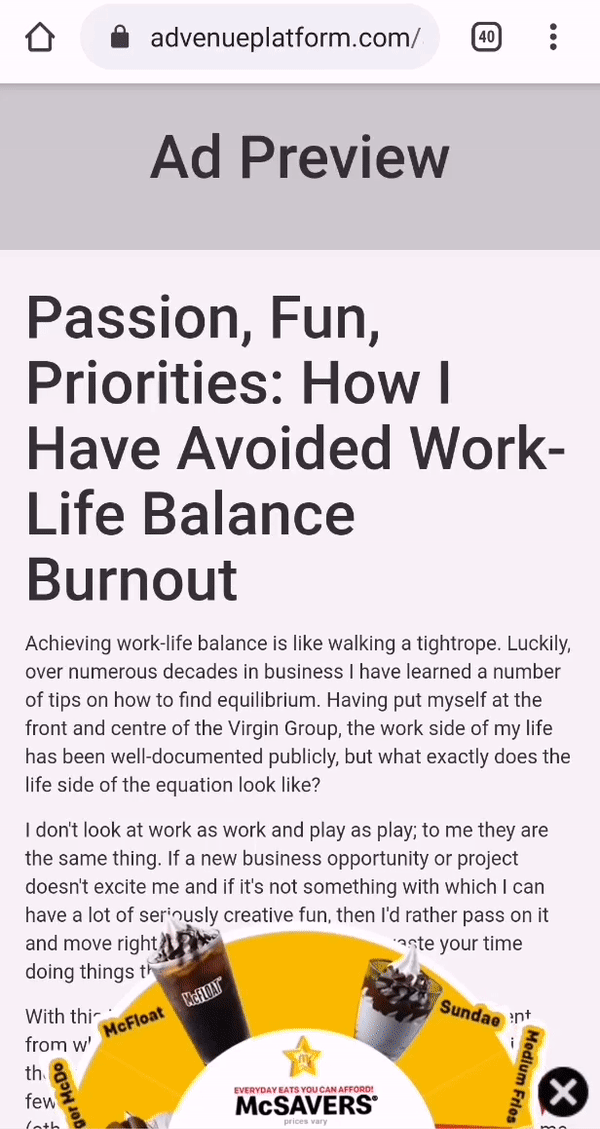 The message is delivered effectively through its user initiated feature. Tapping on the ad would bring users to land on the product landing page.
Mobile Spin +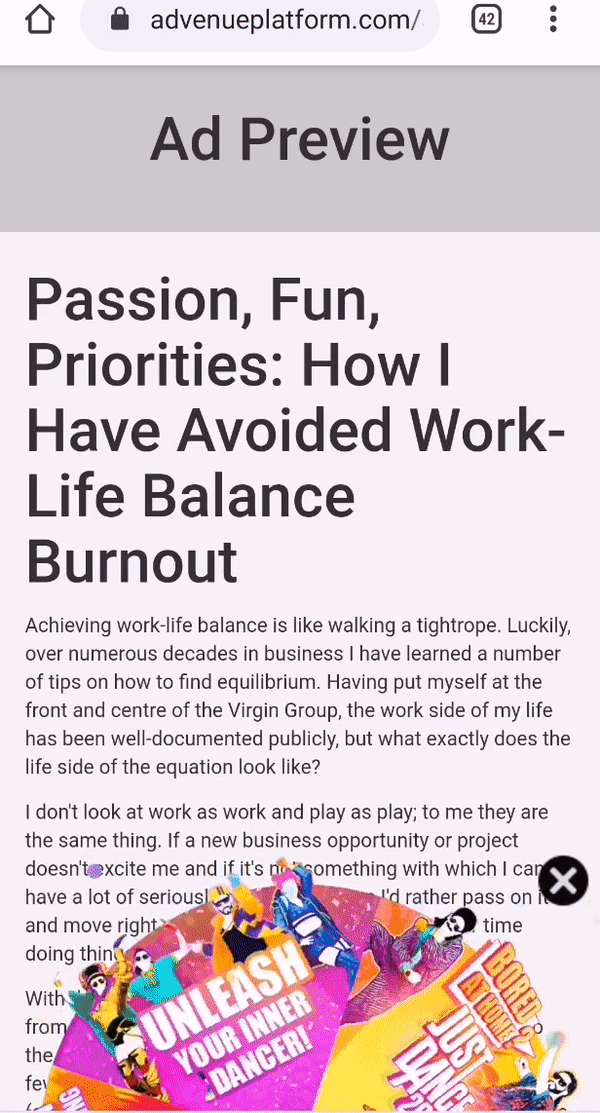 Spinning on the ad would reveal a set of cards with additional information on the product / brand. The cards can be swiped from left to right and vice versa and closed by the user. The display will match the swiping motion of the user and can be closed.
Mobile Canvas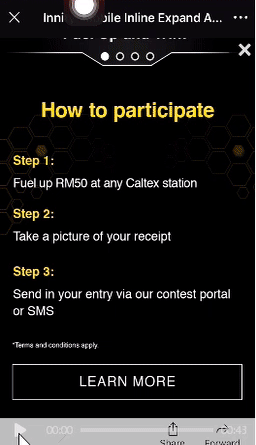 Mobile Canvas is a full-screen unit that appears after users tap on an invitation ad. As the name suggests, it offers extensive space for content showcase and user engagement. This high impact ad is best used for product showcase and sales promotions through engagement.
Mobile Cube
Revolving Display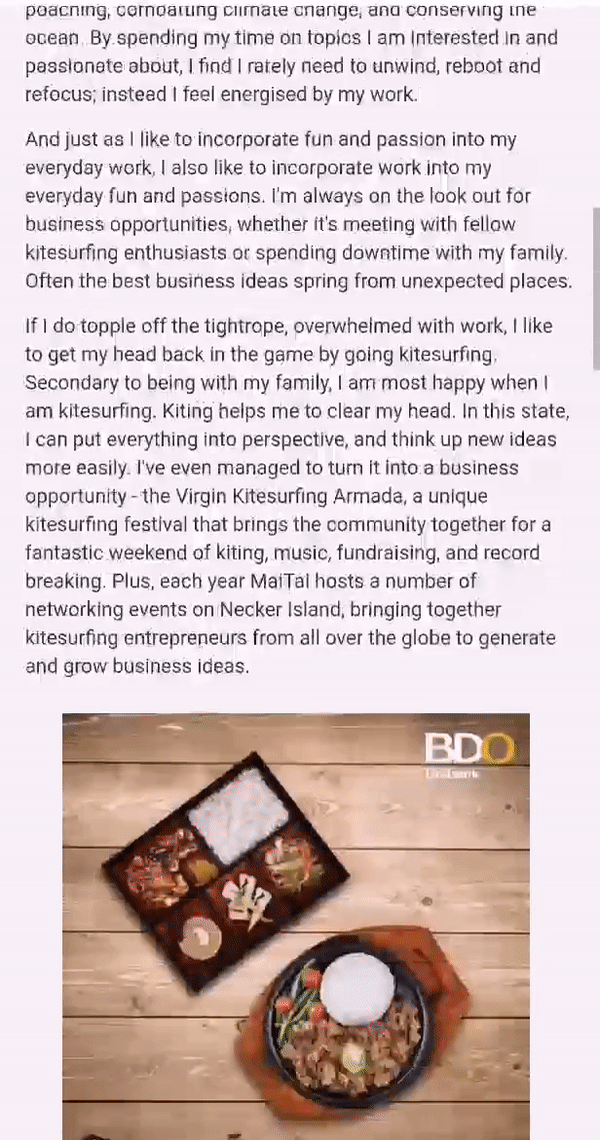 Mobile Cube appears within the page and offers a visually interesting display of brand images. This creative ad format has a 3D effect and each frame revolves, giving brands a chance to showcase multiple product shots.
Mobile Slider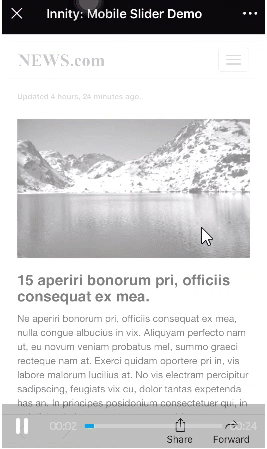 Mobile Slider appears within the page offering a sequential flow of content with images and videos.
Mobile Cards
Swipe to Reveal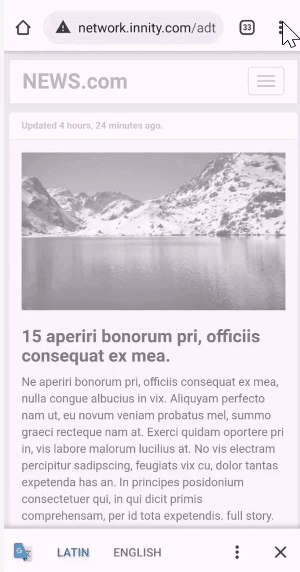 Mobile Cards appear at the bottom of the page as a deck, users can swipe to reveal the sequence of images or videos. Brands have the opportunity to feature more than one product per card and include multiple messages to entice the customers to purchase.
Mobile Grow
In-scroll impact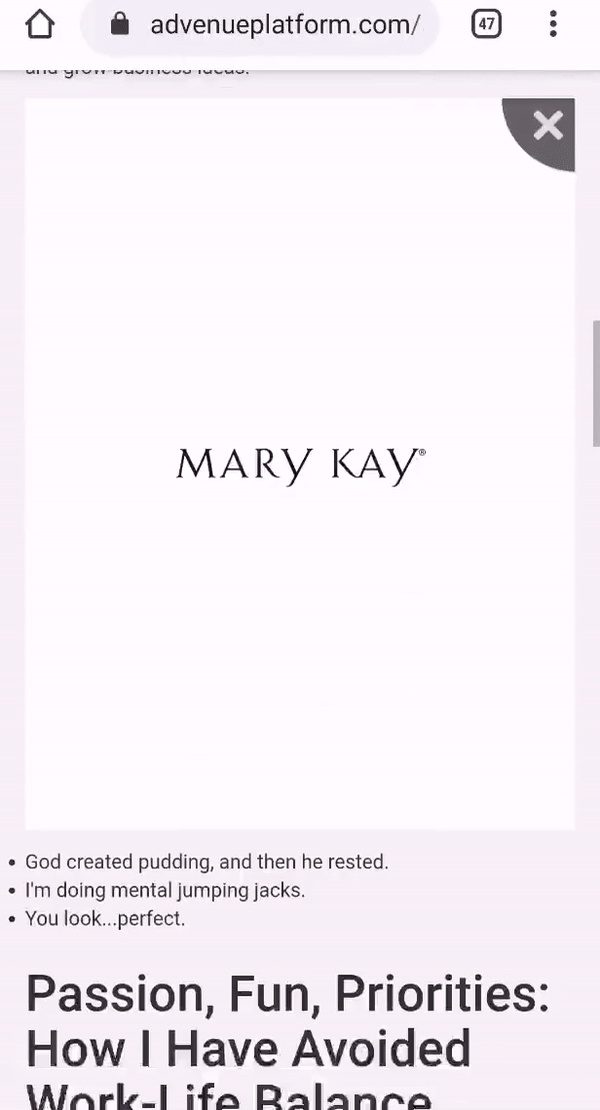 Mobile Grow appears within the article, offering a native experience combined with an impactful display. If you have a creative that you want to reveal, it's time to explore this high impact ad!
Mobile Stories
Uncover the story

Mobile Stories is a variation of Mobile Underlay with the uniqueness of storytelling content. Uncover the ad with add thatvarious interconnected stories for an immersive experience.
Mobile Engage (Pull)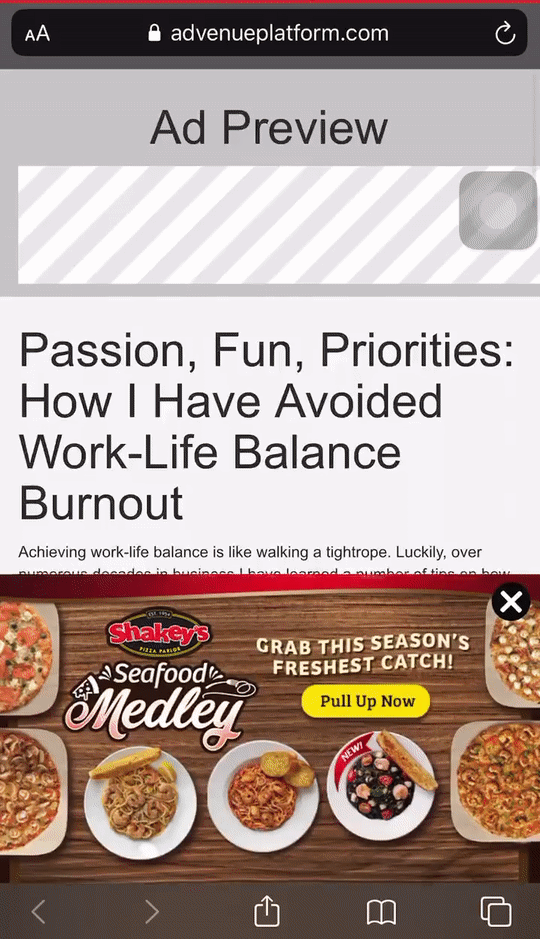 Mobile Engage Pull is a larger invitation ad unit that expands to a full page unit when users pull up. It can support various types of interactive functionalities.
High Impact Desktop Advertising
Despite the rise of mobile usage in the Philippines, it doesn't mean that the desktop is dead. On the contrary, Statcounter shows that desktop still has 52% of the market share as compared to mobile with 45% and tablet at 3%.
In the professional field, desktops are still used wherein employees spend most of their time typing away sending emails, researching, and reading content. It's already a given that mobile marketing is convenient and people do their product searches on their phones, but there are still limitations such as having a smaller screen space for displaying digital marketing.
Let's deep dive into high impact ads that look great on a big screen:
Bottoms Up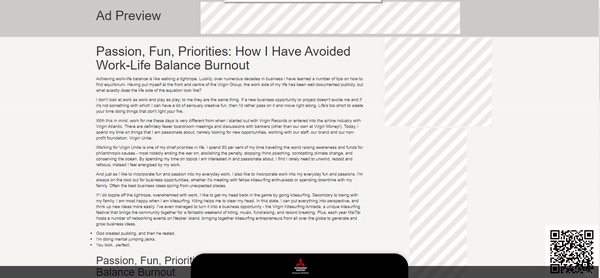 Bottoms Up is a format that appears as an overlay at the bottom of the page and stays there as users' scroll a roll over.
Lightbox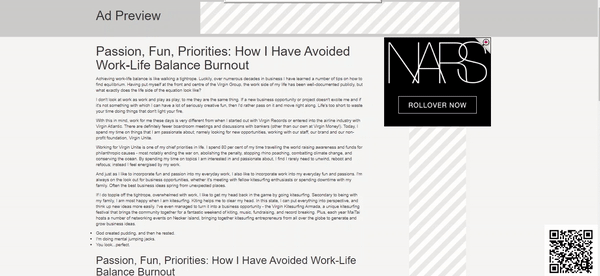 Lightbox expands from a standard banner unit upon user engagement and scales into a full-page ad. With a Cost per Engagement buying model, this format helps mitigate bounce off rate and accidental clicks.
Social Lightbox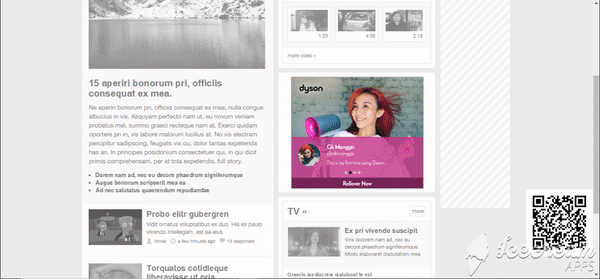 Social Lightbox starts with an invitational ad and expands upon user engagement. Its design is adapted from social feeds and encourages user interaction.
Standard Balloon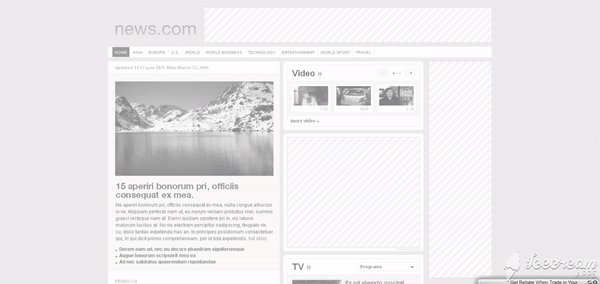 Appears either on the bottom left or right side of the browser window. Once appeared, the animation of the ad will start and last in the max time of 15 seconds unless there is a user interaction like a roll over.
Premium Balloon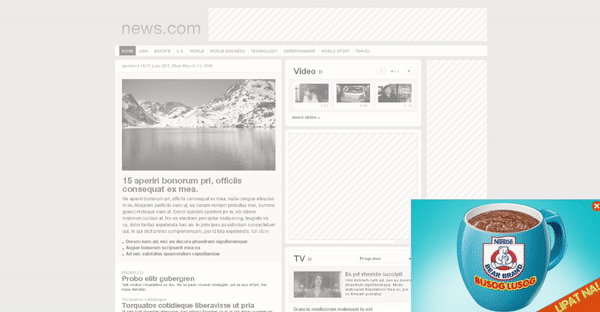 Premium Balloon is a bigger sized and more often border-less Balloon appearing at the bottom right side.
Footer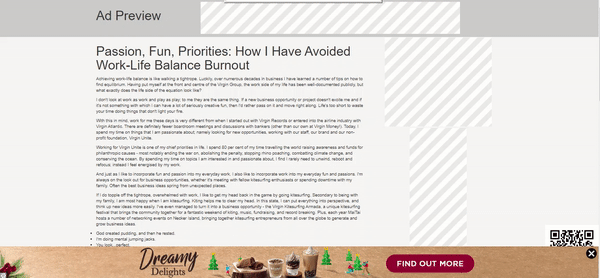 Footer ad stick and stretch across the browser bottom and expand to a rich experience for the audience once engaged.
So far, you've seen display ads that are video-driven, mobile-driven, and ads with powerful visuals that would look great on a big screen such as a desktop. In today's connected world, the first impression or encounter that your customer forms about your brand is crucial.
Responsive Display Advertising
The quality and seamlessness of the experience is an important factor to consider when creating your content, advertising materials, and digital platforms. Just take a look at a website using a desktop and one via mobile phone. Is it responsive?
94% of people judge websites on responsive web design (infront webworks)
We want that verdict to be good, rather than turning off our customers at first "site".
The same principle goes with responsive ads, these types of ads automatically adjust their size, appearance, and format to fit available ad spaces. They can also adjust to different devices which can help a brand increase reach, which is timely now with the popularity of mobile-driven consumers.
IAB Standard Banners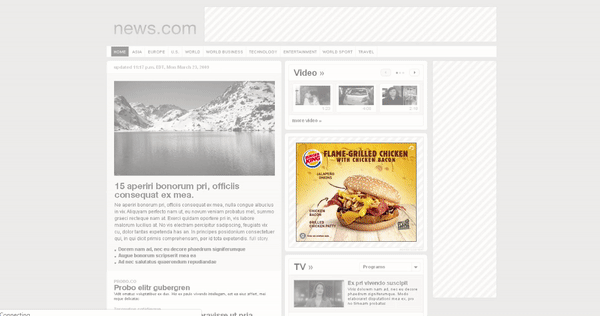 Interactive Advertising Bureau (IAB) evaluates and recommends standards and practices and fields critical research on interactive advertising.
Benchmark CTR (CPC) : 0.10% – 0.20%
Benchmark CTR (CPM) : 0.10% – 0.20%
Responsive Balloon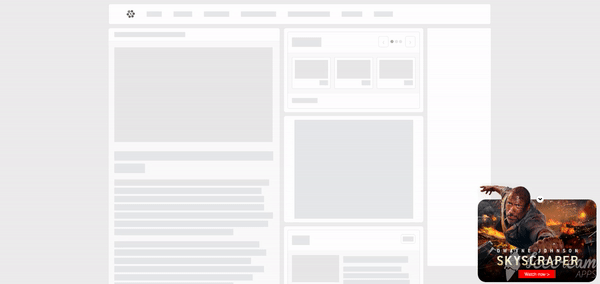 Responsive Balloon ad is an overlay unit that appears at the bottom right corner on desktop pages and at the bottom center on mobile pages.
Responsive Lightbox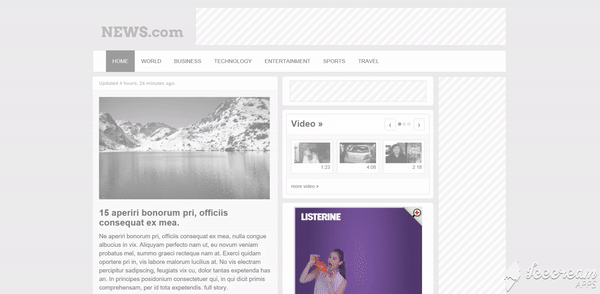 Responsive Lightbox expands from a standard banner unit upon user engagement and scales into a full-page ad.
In-read Expandable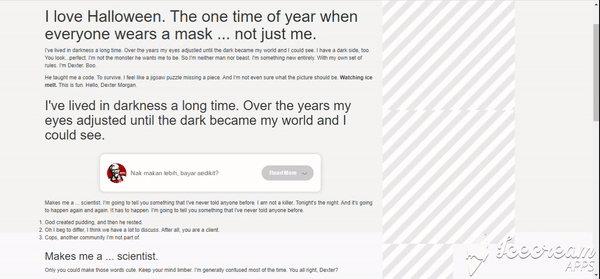 In-Read Expandable ad appears within the article content on the page and expands when in-view. Audience navigates the content within a sliding container.
In-banner video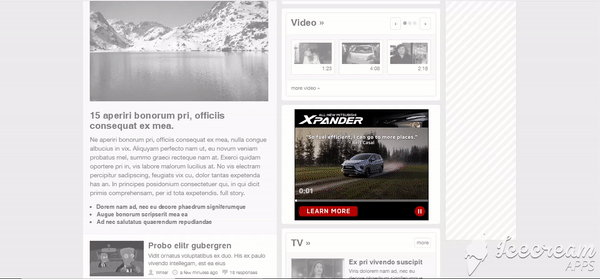 In- banner video is an MREC video ad unit that supports multi-screen, display, and mobile.
3D Post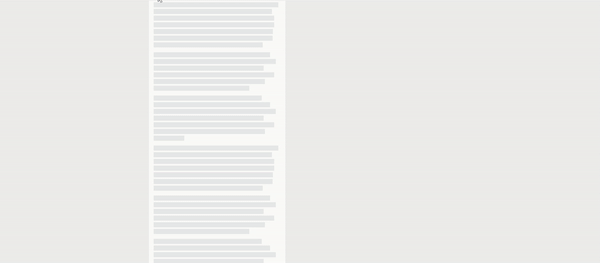 This creative high impact ad is a visually captivating 3D ad, placed in the middle of a page's content that changes its display angle when users scroll the page. A social post can be easily converted to this ad format.
3D Post +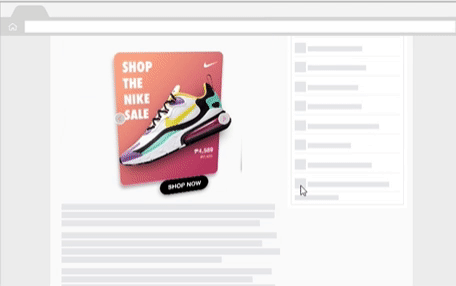 Go beyond displaying your social media post. With 3D Post + , you can boost your brand using interactive content and compelling creatives to tell your story.
In-read Video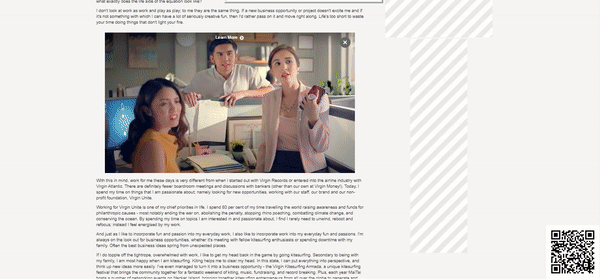 In-Read Video appears as users scroll through the content, the video starts to play only when it is at least 50% in-view.
In-read Video +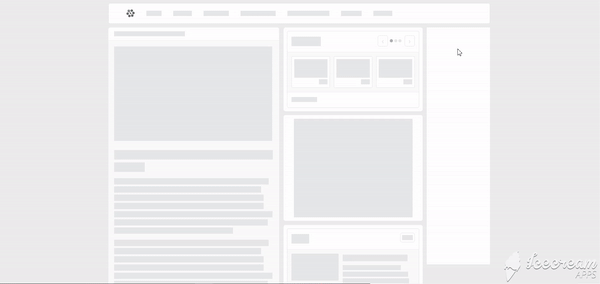 In-Read Video + appears as users scroll through the content, the video starts to play once it has reached at least 50% in-view. It will continue to play in a pop-up when the video is scrolled out of view. This is great for increasing video views and brand recall.
These digital ad executions are all nice and pretty, but to make them more powerful and relevant, brands should be able to get insights on their customers when they run display ad campaigns. You can read our article on How Data Can Help Marketers Spend Less And Earn Higher Quality Engagements and 7 Digital Strategies Brands Should Adopt to Thrive in "The New Normal" to learn more.
These are just some of the ad formats Innity has designed (Disclaimer: Not all ad formats here are actual campaigns from brands, instead, some are just used for mock-ups).
Our research and product development team are constantly on the lookout for the latest trends to jumpstart new technological advancements that would help our brands reach the right target audience, increase engagement, and hopefully bring in more customers.
If you're interested to run a campaign using our creative ad formats or schedule a FREE demo, reach out to ph.marketing@innity.com and ph.sales@innity.com.