7 Digital Strategies Brands Should Adopt to Thrive in "The New Normal"
Due to the imposed Enhanced Community Quarantine (ECQ), Filipinos in affected locations were forced to avoid public places, especially malls, restaurants, and parks. Establishments that provide essentials, however, have suffered a less intense blow as they were still allowed by the government to operate amidst ECQ.
Interest in products that support overall health and wellness such as face masks and hand sanitizers have risen dramatically due to the pandemic. Following the global trend, Filipinos have been exhibiting the same online buying behavior, having expressed high interest in medical products and quarantined-living essentials.
According to the Global Web Index report, consumers in APAC will be avoiding physical stores for a while, thus will be relying on e-commerce for their necessities. Along with the rise in consumer expenditure on E-commerce platforms, media spend on essential categories has increased as well, given that brands took the situation as an opportunity to raise awareness about their products.
As companies start innovating and implementing their recovery plans, you as a brand, wouldn't want to get left behind.

We're sharing with you 7 digital strategies that can help your brand thrive in this "new normal".
1. Know your own data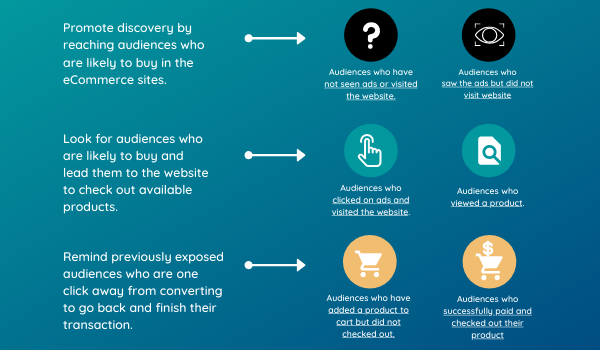 What you need is a closer look into your brand's data. Maximize data-mapping capabilities in order to efficiently determine which strategy will produce the most conversions. Building behavior segments will also give you a granular view of the campaign's performance based on conversions generated. Turning your data into actionable insights is possible with the help of a data management platform – this technology helps you make sense of your data from various sources to create a unique customer experience across all channels. If you're still not convinced, we wrote another article talking about how data can help marketers spend less and earn higher quality engagements.
2. Integrate audience data with media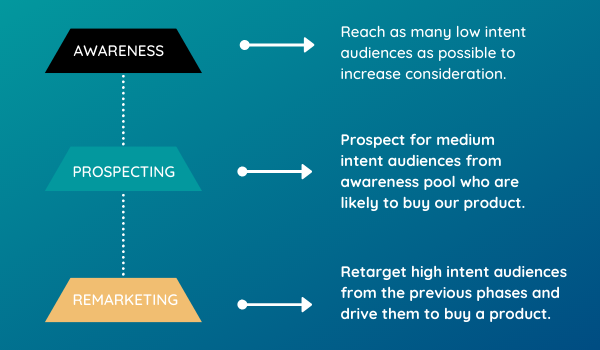 Every phase has its own strategy, recommended platforms and data objectives in mind. Data will guide the campaign as you will be able to optimize your efforts towards conversion after exposing your ads across efficient platforms for driving conversions. This integration would allow you to serve the right ad to the right audience based on their level of intent to purchase.
3. Be present across key platforms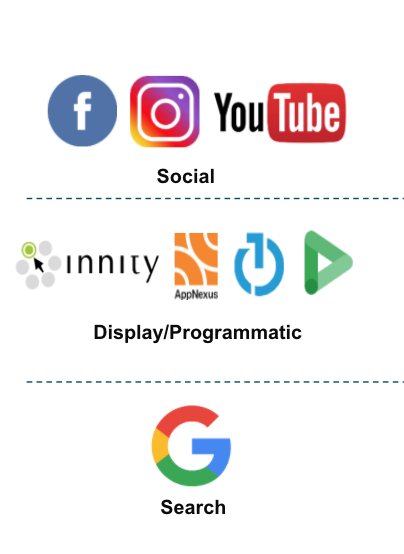 Speaking of driving more conversions across efficient platforms, let's start first by actually being present in them or at least the key ones. First up is social media – the most frequented platform across all audiences. This avenue can serve as the primary driver of reach, awareness, and engagement. Another route you can explore is display and programmatic advertising, which allows you to take a holistic view of user behavior through its 1st party and 3rd party data segments. On the other hand, if you want to capture high intent audiences who are looking to buy the products you offer, search catches audiences who did not convert from social and display. With this multi-channel delivery strategy, you can ensure maximum reach and exposure and be able to capture audiences who are ready to buy based on their behaviour across platforms.
4. Implement dayparting strategies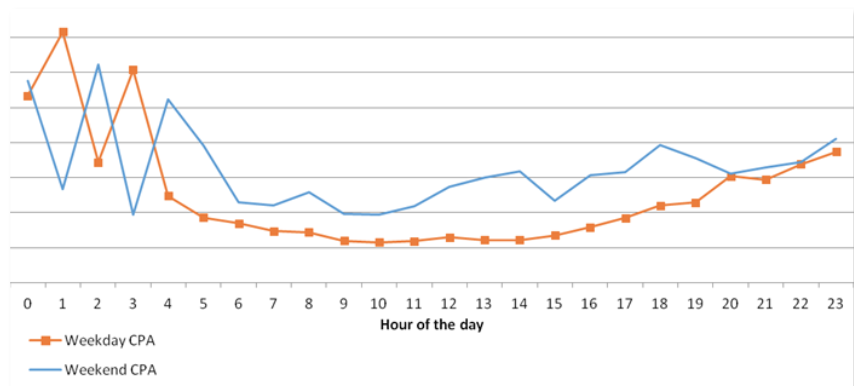 Looking into the granular components of the campaign will give you rich insights into your campaign's performance. Optimizing your campaign based on peak engagement hours allows for better budget utilization and results to minimal wastage.
5. Use headlines on SEM that contain trending keywords

Given the current situation, people are trying to boost their productivity while confined in the spaces of their home. With this, brands can better pique potential consumers' interest in their products if they make their copies and content more relevant by adding non-covid related keywords that are trending in PH.
6. High impact ads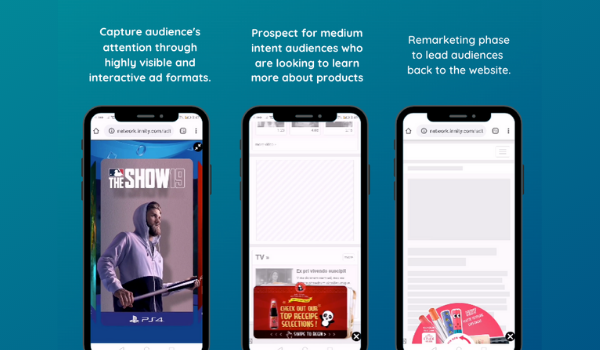 Get creative with high impact ads or rich media executions. Once you are aware of what an ad format's capabilities and functionalities are, you can use it to your advantage.
Use highly visible and interactive ad formats to capture your audience's attention. A perfect example of an ad with visual appeal is Innity's latest 3D Post Ad which you can read about in one of our rollouts.
These ad formats don't just serve the purpose of capturing attention, but it actually collects data based on our audience's interaction with the ads. From the number of impressions an ad generates, to clicks on your call to action button, sign ups, and even the average time spent on a game within an ad, name it and we can track it.
Aside from showcasing available products, another type of execution that we recommend especially now that there is a rise in online shopping would be shoppable ads. This allows you to prospect for medium intent audiences who are looking to learn more about your products. Once you have that covered, buying high impact ads via CPC can be used for the remarketing phase to lead audiences back to the website.
7. Use dynamic creative optimization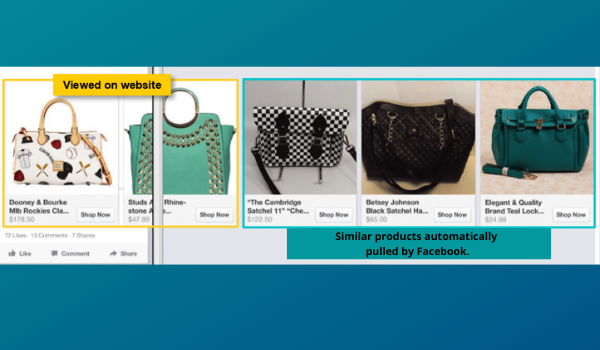 Dynamic creative optimization (DCO) enhances the effect of retargeting by serving ads to audiences based on their previously viewed product or item in your website. To further push effectiveness, it is recommended to target audiences who did not buy the product they were checking out to lead them back to the website and finish their journey.
Based on Tofugear's latest Digital Consumer report, 44% of Filipinos plan to increase online spending in the next 12 months given the recent Covid-related events. More and more consumers are planning to do their shopping online as they'll avoid crowded places such as malls even after the outbreak. This will be a wake up call for brands who are not yet adapting to the trends and adopting digital strategies in their business plans. For more tips on how to emerge as a survivor during this crisis, read up on our article explaining Why Brand Voice Should Not Practice Social Distancing During COVID-19.
For inquiries and partnerships, reach out to our awesome team at ph.marketing@innity.com
For exclusive digital marketing insights, subscribe to our newsletter!