Capture Consumer's Love for your Brand through Brand Community
A trendy and effective way of building relationships.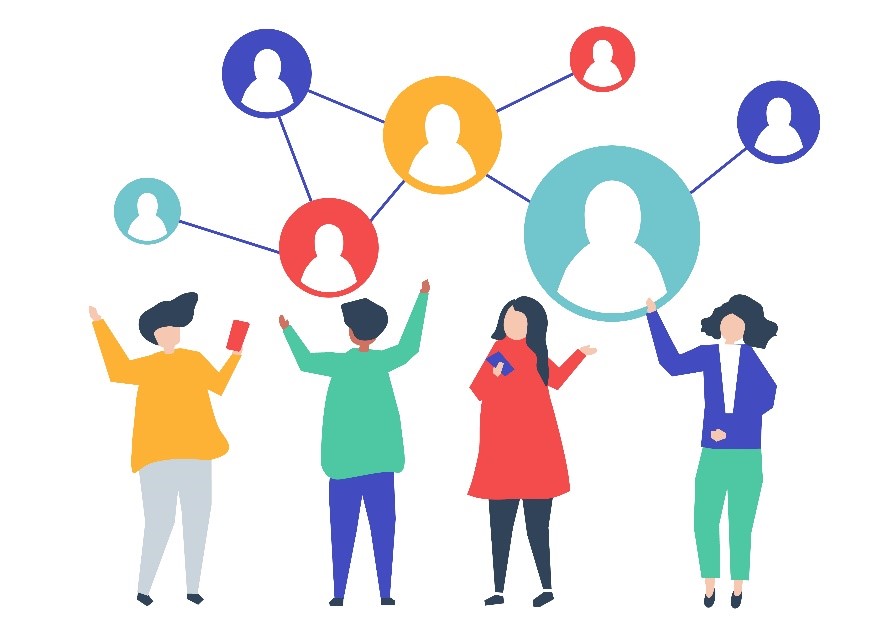 Brand loyalty is one of the "bread and butter" to keep businesses going. But in these times where technologies and solutions are constantly evolving, consumer's expectations and demands from their favourite brands are also becoming higher. Hence, brands are also required to find new ways of connecting with their consumers on a deeper level.
According to Forbes, consumers are now hungry for an experienced-based connection with brands and the most successful companies in these times are brands who have found ways to build a strong emotional connection and look past traditional ways to attract their consumers by re-imagining every touchpoint their consumers have through the latest technologies. Moreover, instead of only relying on social media influencers to reach their audiences, brands are now also slowly diversifying their marketing spend on other channels and slowly realising there are more ways to guide shoppers to purchase or sway sales.
Therefore, it is now important for brands from across the world to have the right tools to compete in a world where everything is digitalized and one powerful way to keep up with today's shopping trends and consumer's shopping behaviours is through building a Brand Community.
Before we jump into the benefits of Brand Community, let's first explore what the term is all about.
What is a Brand Community?
A Brand Community is a space that helps strengthen bonds between a brand and its consumers. These spaces are not only limited to customers who write reviews or have an emotional connection to your brand, but they are also influencers, experts, affiliates, creatives, employees and ambassadors who keep up with your content on social media, recommend products, create content that showcases your brand in the best way, come together to share their love for your brand and more. They hold the power to make a Brand Community successful, and this is where brands can drive long-term, sustainable and organic growth while nurturing retention.
Additionally, a Brand Community is also revolved around making your audiences feel like they are a part of your brand, a space where they can share their experiences about your products and services. This means that brands should now stop taking the 'us and them' approach, and make it a 'we' approach instead as when people unite together behind a purpose, they can achieve greater things together.
Hence, if you are looking to connect with your audience on a deeper level or strengthen your brand, it's time to start creating better conversations, especially through a Brand Community as it rallies your audiences all in one place.
Without further ado, let's explore the benefits of a Brand Community below:
Drives conversations about your brand products and increases sales

One of the successful examples for this is Sephora's Beauty Insider Community, which is an online community where beauty enthusiasts can gather virtually to ask questions, share their looks, swap tips, join challenges, try out new products and many more!

The community allows audiences to create different types of groups like the image above, to exchange tips and tricks on their everyday makeup or skincare routine. This helps Sephora to increase sales and spark new conversations as recommendations from users who share the same passion will be able to find products that suit them through its community.
Besides helping Sephora's new products, posts, and content gain visibility faster, its audiences are mobilized to like, comment or share as quickly as possible, which will eventually help increase reach and impressions for every piece of content or product Sephora has published.
Hence, with tools like Beauty Board, Beauty Talk, Ratings, featured looks, or product photos all on the website, Sephora has managed to create a community experience that fuels conversational shopping with increasing community growth.
Increases engagement and brand visibility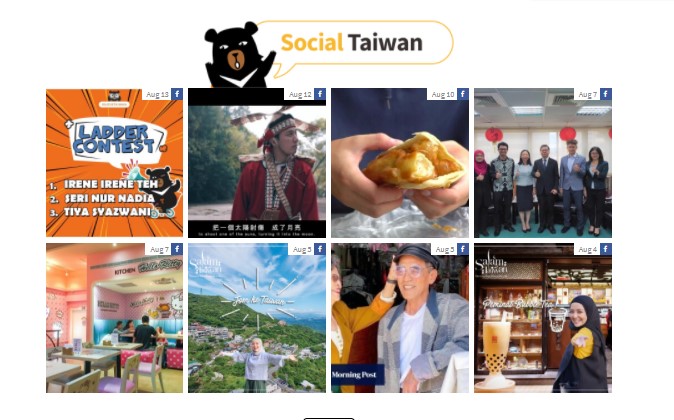 Sites that usually have tools like gamification, contests, videos, Q&A's and plenty more ways for brands and their audiences to interact is what all brands should be looking for when it comes to building a Brand Community. This is because, with all the amazing and engaging tools that are provided on the site, users are sure to come back frequently, which helps the hub to generate a lot more engagements than a product page ever could, just like Taiwan Tourism!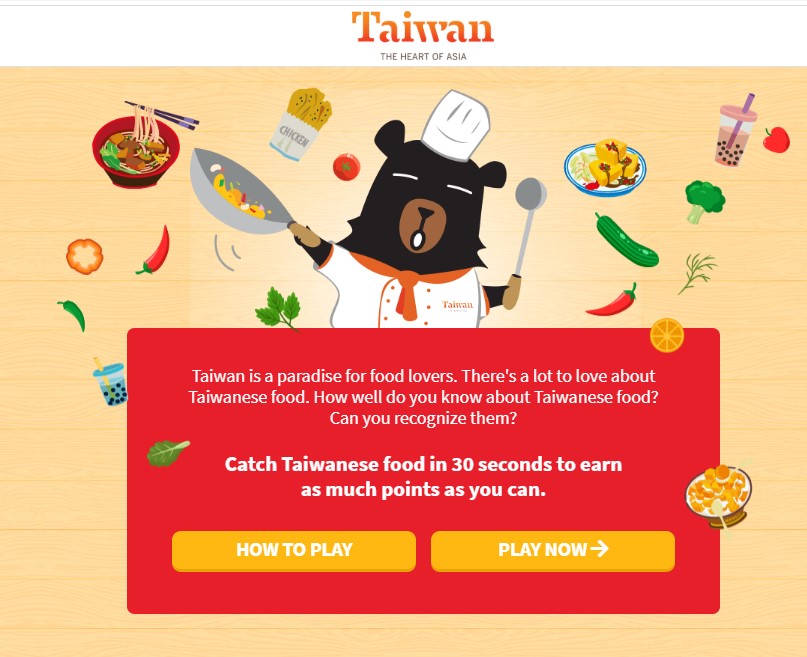 Taiwan Tourism's website is a content hub created by Innity to build an engaging, successful Brand Community. The site is geared towards entertainment as they attract user engagements by having a variety of games and prizes.
The idea is to entice users to participate in a series of mini-games, quizzes, surveys, questionnaires or checking into the site periodically to collect points, which will earn them a chance to win a trip to Taiwan. This creates hype and also a fun playground for users to experience, leading to an increase in engagements!
Additionally, the site also has a fun way of getting users to share their experiences on the site on social media with hashtags, which will gain them points on the hub to win some exciting prizes! This way, the more shares on social media, the more visibility for your brand!
Drives authentic user-generated content on social media
Harley-Davidson, one of the world's most known motorcycle brand stands out as a great example of what Brand Community is all about. With having events and meet-ups all across the world to having plenty of communities created by their infamous "Harley Davidson Owner's Club", the brand has successfully created a community where its audiences get to connect with each other by sharing their motorcycles, lifestyle and all the adventures on their bikes through social media, which already helps the brand to drive authentic user-generated content effortlessly.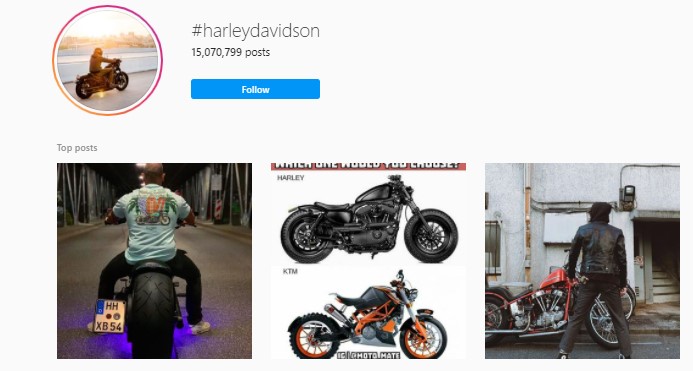 With over 15 million follows with the hashtag #harleydavidson on Instagram now, its online communities never fail to help them promote their products by sharing and creating their own content, which can be used as social proof to attract new customers.
Gain valuable feedback and insights for your products and services
Brand Community that involves Q&A's, forums, feedback forms and more, brings a lot of positives to the table as it helps brands to gain new insights on their new or existing products and services. Audiences that are involved in Brand Communities are always keener to provide honest insights on what they would change or what they love about your products or services.
These will not only help brands to understand what their audiences want but improve and connect with them better by letting them know that their wants and needs are heard.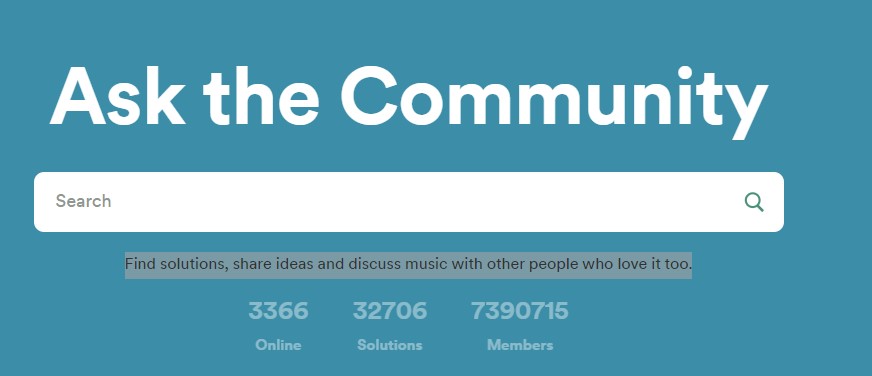 For example, Spotify Community is a platform by Spotify to connect with music enthusiasts. The site does not only help audiences get the latest Spotify music and updates, but it also allows them to find solutions, share ideas and discuss music within the community.
Furthermore, when an audience leaves new ideas and suggestions for Spotify on the community site, other audiences can also vote for the idea and provide their feedback. Spotify plays a role in it as well as they go through their consumer's ideas and let them know whether their ideas are do-able, which is an effective way of letting their audiences know that they are seen and heard.
Hence, building a Brand Community is a truly effective way for brands to connect with their audiences and the examples above confirms all the benefits that this strategy can bring.
Are you ready to build a Brand Community through a hub that has exciting, valuable content? Why not build a content hub to carry out your Brand Community strategies with Innity's Content Hub Solution?
Introducing Innity's Content Hub Solution
Innity's Content Hub Solution is an effective platform that helps brands drive results with a more seamless content marketing strategy that creates a 360 effect by integrating many channels and presenting a unified story to audiences. We help brands to succeed in three main sectors: creating your channel, amplify stories, and engage with your audience, which leads to a powerful Brand Community.
With this solution, brands can now have their own platform to communicate with their audiences better while also understand their wants and needs. The hub allows brands to aggregate various content marketing efforts with an integrated approach, which helps brands to pull contents from different social channels and track the effectiveness on a single page.
Besides that, if your brand also wants to incorporate interesting tools like gamification and user-generated posts to make your Brand Community strategies even more engaging, our Content Hub Solution also has a team of experts to help your brand soar!
Furthermore, brands can also amplify their stories by extending the reach of their message through Innity's Content Hub Solution by incorporating editorial and native adsas well!
Last but not least, our solutions also help brands to engage with their audiences on a deeper level by connecting your brand with social media influencers, who will help introduce and personify your brand, making them relatable in a day-to-day context to the audience. Innity's Influencer Network brings together some of the top social media and online celebrities across Asia.
Interested to create real engagements with your audiences now through one of the most effective content marketing strategies? Drop us an email at talktous@innity.com and our team will get back to you quickly!