Innity Philippines' Featured Publisher of the Month: INQUIRER.NET
Each month, we get to highlight publisher partners who have risen above the barriers and are taking a proactive stance on how to thrive in the publisher industry.
As Innity Philippines' featured publisher of the month, we had the opportunity to catch up with our long timer partner, Nathan Kinsella, Inquirer.net's advisor who is in charge of revenue growth. His role is helping the company increase its topline revenue for direct sales, programmatic, and looking for creative ways to expand the business. 
WATCH THE FULL INTERVIEW HERE
Philippine Daily Inquirer, popularly known as Inquirer, is a large broadsheet that has expanded from a single media platform to a multi-platform network with more than 30 million readers. They exist as an entity that is "fearless in the face of repression, and unflinching in its commitment to the truth for the Filipino people."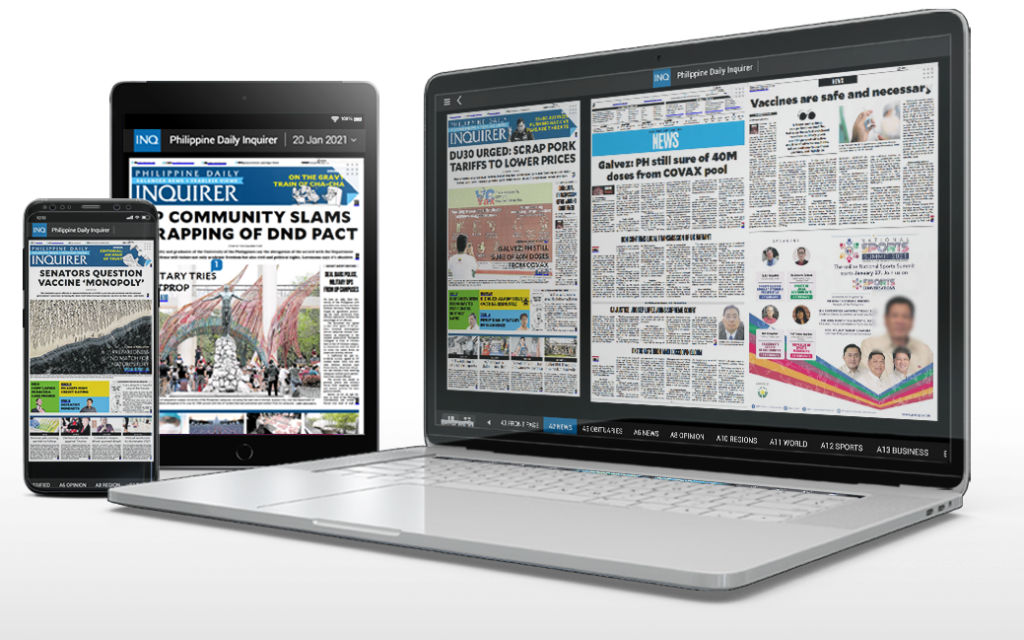 As early as 1997, they wanted to take their media online in the hopes of reaching the Overseas Filipino Workers (OFWs) to create a connection and bring them news from back home. This explains how Inquirer.net has naturally taken its place online, given that digital transformation has always been one of its plans. Until today, they are striving to understand the meaning and intricacies of the new web as an opportunity to cultivate relationships with its people. They are known for diving headfirst into exploring new formats such as running Facebook Instant Articles, Google AMP, and rich media executions in the Philippines. Behind the innovations, they also take pride in their award-winning BrandRoom, which consists of a creative team that comes up with creative executions and content that helps brands reach their objectives. Furthermore, they are always on the lookout for new technological developments, and are quick to adapt them, which sustains their long-lasting, strong position in the industry.
The year 2020 served as a test for Inquirer.net, but they were quick to adapt and decide on how to to approach the detours. Although everyone was talking about COVID, they focused their energy on creating new solutions to sustain business activities. Aside from their continuous use of header bidding, one of the solutions they implemented is narrowing down quality advertisers and ad networks to maximize their revenue from display ad inventories. The Inquirer.net team made sure to spend more time on each partner to better understand their objectives and their response to the situation – it was a quality over quantity game.
"Innity made the list and I was impressed with the presentations early during the pandemic in the Philippines because Innity had their thinking caps on during a time when we needed inspiration and critical thinking. It made us realize that there are people who aren't resigned to the situation and simply allowed COVID to take its course", Nathan shared.
The partnership between Inquirer.net and Innity has brought about unique deals and advertisers campaigns, which has helped both businesses thrive during a difficult time. Nathan shared with us his appreciation for Innity in terms of localization, accessibility, and creativity in ads. Check this article for 35 Creative Ads You Should Check Out for 2021.
"It's a big deal if you work with big advertisers and they're not connected with the needs in the Philippines. We appreciate the responsiveness of Innity to the team, as well as receiving campaigns and brands that understand and are suited for our market. The ad units are really good executions because the rich media stands out and when I see it, it screams Innity", Nathan said.
Localization, on-ground knowledge, an understanding of the audience, and what the business is doing are all important factors that have made this partnership successful.
So what's next for Inquirer.net?
Last year, Inquirer.net's largest traffic growth was from the younger generation, which led to Inquirer.net recently acquiring brands owned by their sister company, Hinge Group. The market is small but has a loyal group of readers who are socially aware – a good niche to explore. The focus now is to come up with strategies to increase young user growth and retain them as long-term followers not just for news, but for entertainment, lifestyle, and other content types. It's all about creating a range of content that appeals to different groups but still sticks to the core of Inquirer.net. Aside from understanding and connecting with the audience, Inquirer.net aims to create better creative solutions with advertising, and incorporate social media with rich media display to draw attention and improve reach.
They are also building up their Data Management Platform to maximize their first party data, one of their valuable assets and an important part of their data strategy. This allows them to generate actionable insights and better targeting from the data they are able to collect from their website.
We're proud to see how Inquirer.net surpassed the challenges brought about by the pandemic and how they were able to come out stronger than ever. The team is definitely looking forward to more collaborations soon!
For more information on how you can be part of Innity's ad network, just fill up the application form here.
Read more: